Senior Spotlight: Rami Mitchell
Born in the heart of St. Martinville, Louisiana, Rami Mitchell is a country girl at heart. Mitchell comes from a small family in an even smaller town, so she turned to soccer as a primary source of entertainment.
Mitchell attended St. Martinville Senior High School where she competed on the varsity women's soccer team for four years. After high school, Mitchell attended Louisiana College for two years. 
During her time at Louisiana College, Mitchell made 25 appearances with 19 starts. She also had a total of 46 shots, 18 of which came on goal. 
Mitchell transferred to Nicholls prior to her junior season. Over a two-year span for the Colonels, she played in a total of 30 games with nine starts.
Now as a senior, Mitchell has her eyes set on becoming a leader for her team, with the hopes that everything else will fall into place.
"This season I just want to win more games and lead my team to a conference championship," Mitchell said.
Nicholls has made a big impact in Mitchell's life so far, as it has allowed her to see new places and make lifelong friendships. Mitchell is a lot more comfortable now compared to when she stepped foot onto Nicholls' campus.
"Now I'm more familiar with everything and I know more people and I have more people to hang out with," Mitchell said. "Before I came here, I never heard of Thibodaux; so it was a new place and new environment, and I've been able to make some great friendships that will last a lifetime."
Mitchell is all about hard work and dedication, and that's how she wants to be remembered when her time at Nicholls is done.
"I want to be remembered as the player who worked hard, never gave up, and put everything into the game," Mitchell said.
Although her major is allied health at Nicholls, Mitchell has her eyes set on becoming a professional soccer player in the future.
The 2022 Nicholls Soccer season has officially kicked off, so be sure to catch Rami Mitchell and her teammates in action.
Leave a Comment
About the Contributor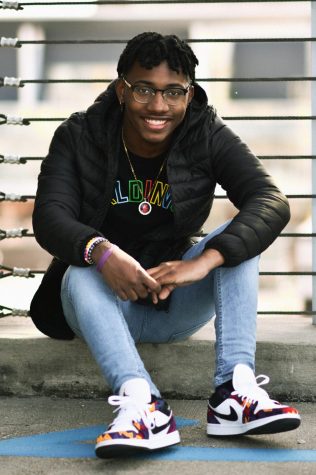 John Colar, Staff Writer
My name is John Colar. I am a Senior from Morgan City. I am studying Mass Communication with a concentration in Journalism. I enjoy watch sports, playing...