New Counselors at the Nicholls University Counseling Center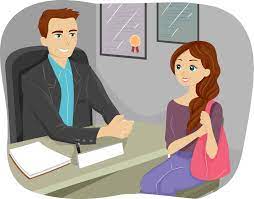 The Nicholls State University Counseling Center gained two new ten-month counselors this fall. Mike Bourque, PLPC and Randi Gros, PLPC both joined the Nicholls UCC family and are excited to work with Nicholls students, faculty and staff.  
The University Counseling Center is a counseling resource located in office suite 224 in Elkins Hall. It is available to all Nicholls students, faculty and staff at no extra cost to them. They offer both in person and teletherapy appointments. 
College is a big adjustment for all students, incoming and returning. The Nicholls UCC is meant to guide students through the process of adjusting to college and with any other situations that may come up throughout the semester. 
Bourque achieved a business administration degree from University of Louisiana and got his master's from University of North Texas, Dallas. He completed three different internships, a school clinic, a teen intensive outpatient hospital, and a women's residential substance abuse facility. 
Gros, a Nicholls alumna, received her bachelor's in 2019 and got her master's in May 2022. She did two internships at Nicholls and another at the Thibodaux Regional inpatient facility. 
Compared to the internships Bourque completed, Nicholls is geared more towards students, so there are different concerns regarding their studies. 
"It's a different culture to the school," Gros said. "I think the biggest difference is…no insurance here." She stated, "We're here for the students, and we're not needed to rely on insurance to cover their care." 
Gros' internship focused more on group therapy rather than one-on-one therapy.  "I think that individual therapy and group therapy—what people can get out of them—are two very different things," she said. 
What initially drew them to therapy was going to therapy themselves. Neither of them started their college careers in psychology, but found their calling as they continued their studies. 
Gros realized her calling was helping people early on, but started out in nursing. She switched to psychology at midterms in her first semester. 
Bourque was drawn to the various theories in psychology and it sparked an interest in therapy as a career. 
They were both impacted greatly by being a therapist. Bourque said, "I feel more authentic around people that are more like me. I feel more committed towards growth because I'm more passionate about it." 
Gros said, "I think it's a gradual change." She said it even affects how she talks to her friends, stating, "It's hard to turn that switch from counseling to personal life." 
According to both Bourque and Gros, everyone can benefit from going to therapy. Bourque believes everyone has the need for some self exploration and therapy can help them achieve that. Gros believes therapy is important because everyone needs someone to talk to and therapy goes deeper than just talking to a friend. It is important to be proactive in your mental health and going to therapy—even when times are not hard—because it will help prepare you for when they are. 
For those interested in starting therapy at the Nicholls UCC, their biggest advice is to just start the process by making an appointment. 
Gros says, "I think that it's a life change and it'll hopefully be beneficial. It's something that…you won't really know what benefit you'll get from therapy until you do it." 
The Nicholls UCC not only does individual counseling, but does group therapy and workshops as well. 
Bourque said the best advice he can give for students this semester is to follow your heart and to not be easily swayed by others' opinions of you. 
"There's no telling where following that passion will take them," he said. 
Gros' advice this semester is to enjoy it. "Enjoy this time in your life, but don't forget to take care of yourself," she said. She thinks that, as college students, we tend to get wrapped up in the fun of college or studying and forget what it means to take care of ourselves. She stated, "It's something that should be enjoyed but your mental health matters."
Leave a Comment
About the Contributor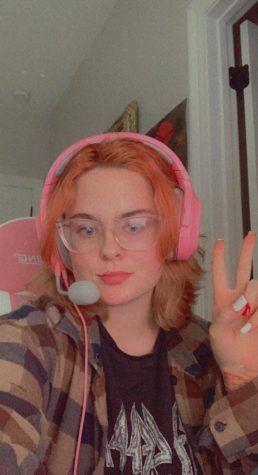 Lylah Ivy, Staff Writer
Hi, my name is Lylah Ivy and I'm a Psychology major studying to be an art therapist. I enjoy playing video games and making art. I also love to travel;...