Scholarships Available for Nicholls Students
As the fall semester continues, the deadline for many scholarships available for Nicholls State University students creeps closer.
Over fifty different scholarships are currently available for students to lessen the burden of tuition payments.
Aynsley Andras, a mass communications major from Schriever, said, "Scholarships are always very helpful when it comes to having a little extra money to pay for tuition."
Brandy St. Pierre, assistant director of financial aid over university scholarships, gave some advice on ways to maximize your scholarship potential. Some ways include getting involved with your community, looking for "niched-down" scholarships that are based on ethnicity, gender, special abilities, etc., and looking for local scholarships through things like the Nicholls' scholarship office or the Louisiana Office of Student Financial Aid.
Although there are many opportunities for scholarships, St. Pierre says the challenge is getting students to read their emails.
"When I see a scholarship that is advertised multiple times in a semester that I know students qualify for, it's a little disappointing," she said. "Unfortunately, getting students to read their emails, or to do the work to apply for scholarships, is challenging."
The deadline to apply for Fall 2022 scholarships is Sept. 2 and you can apply through the scholarship page of Nicholls' website.
Leave a Comment
About the Contributor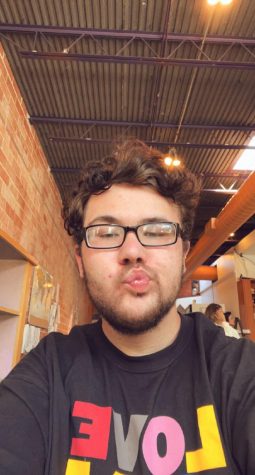 Alex Boudreaux, Staff Writer
My name is Alex Boudreaux and I'm a sophomore at Nicholls studying Mass Communications with a concentration in journalism. I like going to Disney World,...