Top 50 Fantasy Football Team Names
It is officially my favorite time of the year: football season. With football season comes many exciting things, but my favorite aspect of this season is fantasy football.
Fantasy football is the process of friends selecting players to "add" to their team, and its results are based off of the players' real-life performance. So, you can have guys of all positions, teams, and ages!
With this personalized team comes personal names, logos, and colors. Whether you are using ESPN or Sleeper, every player must develop a clever, sometimes witty team name, generally based off of a player from your team.
This task may not be the simplest to accomplish on your own, so I have decided to assist you with this exercise by providing 50 of my favorite fantasy football names with the player it is based off of. (Most of these names have pictures associated with them on Google if you decide to use any of them!)
1. Super Lamario (Lamar Jackson)
2. Finding Deebo (Deebo Samuel)
3. Fresh Prince of Helaire (Clyde Edwards-Helaire)
4. Lights, Kamara, Action! (Alvin Kamara)
5. Run CMC / Christian Mingle (Christian McCaffrey)
6. Baskin Dobbins (JK Dobbins)
7. 50 Shades of Trey (Trey Lance)
8. Kyler The Creator / Cobra Kyler (Kyler Murray)
9. Olave Garden (Chris Olave)
10. Dalvin and the Chipmunks (Dalvin Cook)
11. Machine Gun Kelce (Travis Kelce)
12. Julio Let the Dogs Out (Julio Jones)
13. Ja'Marr the Merrier (Ja'Marr Chase)
14. Brady Bunch / Brady Gaga (Tom Brady)
15. The Truth Hurts (Jalen Hurts)
16. Game of Mahomes (Patrick Mahomes)
17. Hey Darnold! (Sam Darnold)
18. Wentz Upon a Time (Carson Wentz)
19. Mixon It Up (Joe Mixon)
20. Breece's Pieces (Breece Hall)
21. Akers Dozen / Green Eggs and Cam (Cam Akers)
22. Dillion' Them Softly (AJ Dillion)
23. Chark Attack (DJ Chark)
24. Cooper Troopers (Cooper Kupp)
25. Judge Jeudy / Call of Jeudy (Jerry Jeudy)
26. How I Metcalf Your Mother (DK Metcalf)
27. Pitts and Giggles (Kyle Pitts)
28. Too Many Cooks (Brandin Cooks)
29. Kmet the Frog (Cole Kmet)
30. Ertz So Good (Zach Ertz)
31. All Barkley, No Bite (Saqoun Barkley)
32. Dakstreet Boys (Dak Prescott)
33. Beats by DeAndre (DeAndre Hopkins)
34. Boyds to Men (Tyler Boyd)
35. Saved by Odell (Odell Beckham Jr.)
36. Return of the Mack (Marlon Mack)
37. Zeke and Destroy (Ezekiel Elliot)
38. Gage Against the Machine (Russell Gage)
39. Rise of Skyywalker (Skyy Moore)
40. Hot Chubb Time Machine (Nick Chubb)
41. Forgetting Terrace Marshall (Terrace Marshall)
42. OnlyFants (Noah Fant)
43. Austin 3:16 (Austin Ekeler)
44. Sunday Sermon (Trey Sermon)
45. Ceedeez Touchdowns (Ceedee Lamb)
46. School of Dawson Knox (Dawson Knox)
47. Ridder Me This (Desmond Ridder)
48. Tuafinity and Beyond! (Tua Tagovailoa)
49. Aaron It Out (Aaron Rodgers)
50. Bad Mother Tucker (Justin Tucker)
Now that you have the perfect team name, go dominate your league!
Leave a Comment
About the Contributor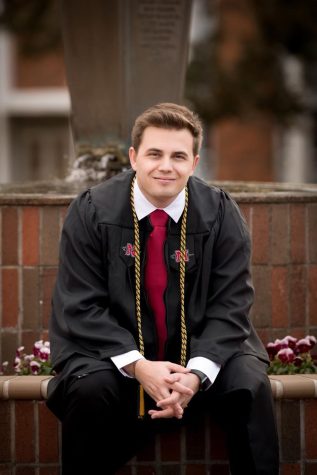 Noah Domangue, Advertising Manager
My name is Noah Domangue, and I am just a History major who loves to laugh and hang out with his friends. I also really enjoy sports and video games. I...