Colonel Fest Begins
Organizations across Nicholls State University are participating in a series of student-led events known as Colonel Fest from Monday, Aug. 15 to Friday, Aug. 26.
Colonel Fest is a two-week long period of free events organized by the Student Programming Association (SPA) and other organizations to get Nicholls students more involved with campus organizations.
"Colonel Fest is truly the best time to get involved on campus. The first two weeks mark the new academic year, so everyone is excited to get back and build up their organizations from the past year," SPA President Trevor Tabor said. "With the many events and activities planned, students are able to see what programs and organizations Nicholls offers and connect with organizations that interest them and any resources they may need."
Events like Welcome Back Day and the Red Tank Giveaway have made their annual return as a way for new and returning students to socialize with others and learn about the university's many organizations.
Tabor said, "By attending Welcome Back Day and Colonel Fest activities, students are able to network with other students and student organizations, departments, and community resources."
The SPA is also introducing new activities to this year's lineup of events, including the Back-to-School Photoshoot and the Gleaux Colonels dark arcade as a way to generate more student interest in getting involved with the Nicholls community.
Student Activities Coordinator and SPA Advisor Carolanne Blanchard said, "We definitely always try to do something new, and even if it is something we've done in the past, we always try to tweak it for the betterment of the students."
Colonel Fest will continue until next Friday, Aug. 26.
Leave a Comment
About the Contributor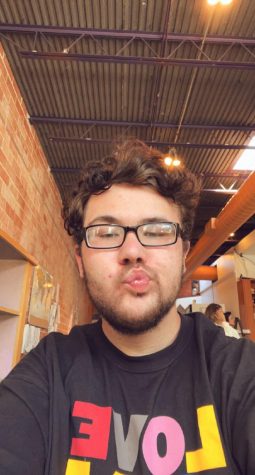 Alex Boudreaux, Staff Writer
My name is Alex Boudreaux and I'm a sophomore at Nicholls studying Mass Communications with a concentration in journalism. I like going to Disney World,...