Nicholls' Pledge to Teach Future Educators How to Thrive in Digital Learning Environments
On Wednesday, Aug. 10, Nicholls State University announced its commitment to prepare future educators with the proper skills to utilize technology for learning in face-to-face, online and hybrid environments.
The university was able to provide this commitment by signing the EPPs for Digital Equity and Transformation Pledge. This pledge will ensure that future teachers will be equipped with the right skills and tools to transform learning with technology.
The ISTE pledge follows the honor of Nicholls' Master of Educational Technology Leadership degree becoming one of three universities to provide the ISTE Certified Educator Status. Nicholls is proud to be a leader in innovative and educational technology for K-12 and beyond.
The EPPs for Digital Equity and Transformation Pledge is a partnership between the U.S. Department of Education and the International Society for Technology in Education (ISTE). By signing this pledge, Nicholls joined thirty-three institutions also committed to preparing teachers for success in technologically advanced classrooms.
Through this pledge, more teachers will be able to use technology in order to pursue ongoing professional development and apply frameworks to accelerate transformative digital learning. The pledge will also be equipping faculty to improve their expertise in technology for learning and allow school leaders to collaborate with shared digital teaching competencies.
The CEO of ISTE, Richard Culatta, said, "I'm thrilled that Nicholls State University is committed to embedding tech skills into their program so all Nicholls State University teacher candidates will be prepared to hit the ground running!"
Living in a post-COVID world, the necessity of technology has become extremely prevalent and that includes inside the classroom. With signing the EPPs for Digital Equity and Transformation Pledge, Nicholls State University has committed to better preparing future educators for the increasingly advanced, technological world.
Leave a Comment
About the Contributor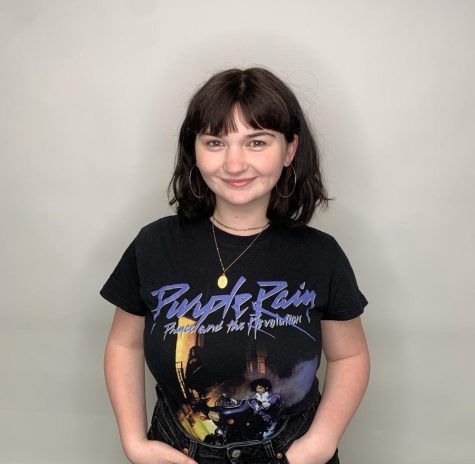 Evan Cressoine, Online Managing Editor
My name is Evan Elizabeth Cressoine. I'm a junior here at Nicholls, from Houma, studying creative writing. Above all, I am a storyteller. I've been...