"Stranger Things" Season 4 Review
The fourth season of the hit Netflix series Stranger Things released on May 27, 2022. This season was split into two separate volumes, the first being seven episodes about an hour long, and the second being episodes eight and nine, each over two hours long that released later on July 1, 2022.
This long awaited season was greatly anticipated by Stranger Things fans and its release had the theories spiraling all over the internet. After about three years since season three came out, the fourth season takes place only a year later in the Stranger Things universe. The gang is in their freshman year of high school, half of them living in Lenora, California after moving at the end of season three. 
Now, Lucas is on the basketball team, Mike visits Eleven and Will in California over spring break, and Joyce receives a mysterious package from Russia. Steve and Robin work at the local video store and Dustin's made a new friend, the head of the Hellfire Club, Eddie Munson, a new fan favorite character that was introduced this season. 
Audiences were also introduced to Chrissy, a Hawkins High cheerleader, and her boyfriend Jason, the captain of the basketball team. 
The high stakes and horrific activity begin right away this season, despite the characters each searching for a new beginning in high school. Murray joins Joyce on the scene when she begins to receive strange messages. A handful of Hawkins high schoolers suffer from strange episodes and visions. Eleven struggles with bullies and the loss of her powers. With a brand new villain, the Upside Down once again takes its toll on the Stranger Things gang and wreaks its infamous havoc on the town of Hawkins, Indiana. 
Notably scarier and more disturbing than the three previous seasons, Stranger Things season four does a remarkable job with hinting at the origins of the Upside Down and how it all came to be. It weaves in and out of every group's separate storylines that, of course, are all connected in some strange way. With some comedic relief from characters like Argyle and Murray, the season is just as enjoyable as it is mind-blowing and terrifying. 
Season four of Stranger Things brought brilliant and mysterious visuals and backstory to the screen fit for all of its theory-loving fans to enjoy. With a confirmed fifth season scheduled to arrive sometime in 2024, fans get to look forward to seeing where these beloved characters end up and finally get some remaining questions answered. 
Leave a Comment
About the Contributor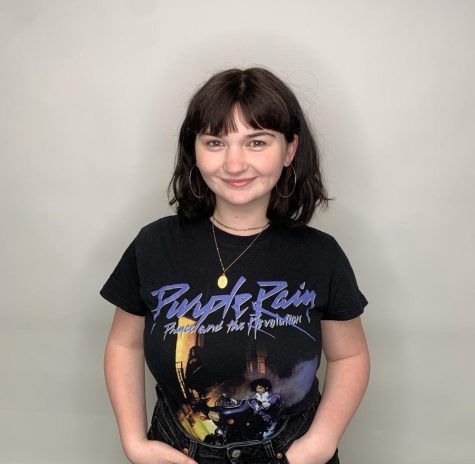 Evan Cressoine, Online Managing Editor
My name is Evan Elizabeth Cressoine. I'm a junior here at Nicholls, from Houma, studying creative writing. Above all, I am a storyteller. I've been...