"Harry's House" Album Review
On May 20, 2022, musical sensation Harry Styles released his third solo album Harry's House, which has already begun topping the charts. The English singer-songwriter began his solo career around 2017, after his former boy band One Direction broke up. All three of his solo albums have been successful enough to prove that on his own, Harry Styles delivers some of the most lyrically creative and musically diverse hits on the charts nowadays. 
Harry's House quickly became the fourth straight number one album to set a new mark for the best first-week numbers of 2022. It also marks the highest single-week total of Styles' solo career thus far. The first released song of the album was the hit single "As It Was" which quickly reached number one on the Billboard Hot 100 charts. Just this single was enough to get Harry fans amped up for the release of the entire album. 
Where "As It Was" combines seemingly genuine, heartfelt lyrics with a funky, pop score behind it, the rest of the songs on Harry's House bring lots of diversity to the album. "Matilda", in particular, has been claimed by most to be the saddest yet one of the most beautiful songs on the album. In an interview with Zane Lowe, Styles claimed to have played the song for his friends and when they all cried to it, he knew to put it on the album. Many fans have speculated as to who "Matilda"–and many other tracks on the album– is about, but Styles has yet to disclose such information. 
With fun, funko-pop tunes such as "Music for a Sushi Restaurant" and "Late Night Talking", Styles is able to create a warm, light, summery feeling in this album. Even songs with deeper lyrics like "Satellite" and "Grapejuice" have a fun, light pop sound to them. Some critics have viewed this stylistic choice as Styles being nonchalant about real issues, though the beauty of all music is that the listeners get to interpret the lyrics any way they want and enjoy their own personal listening experience. 
Harry's House lasts nearly 42 minutes and provides listeners with, albeit not the most original pop sounds and themes, but a fun, psychedelic feeling nonetheless. Critics have claimed Styles' personal sound on Harry's House to be more "sonically adventurous and eclectically influenced than most of the music Styles made with One Direction". This rings fairly true as even the title of the album seems to be a nod to the Japanese singer-songwriter Haruomi Hosono's 1973 album "Hosono House". 
Overall, Harry's House has proven to be yet another hit from Harry Styles and released just in time to be the perfect summer soundtrack. If you haven't already, give this album a listen! 
Leave a Comment
About the Contributor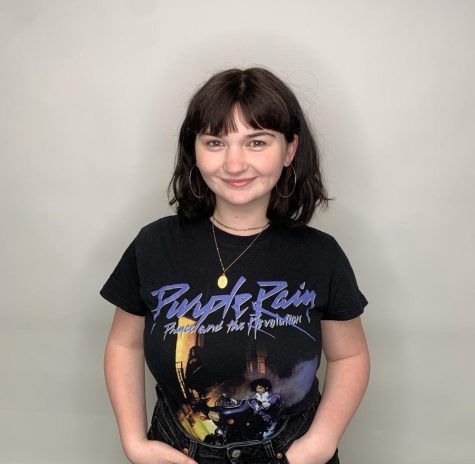 Evan Cressoine, Online Managing Editor
My name is Evan Elizabeth Cressoine. I'm a junior here at Nicholls, from Houma, studying creative writing. Above all, I am a storyteller. I've been...