Art Professors Wins International Film Award
Marjan Khatibi, an assistant professor of art at Nicholls State University, recently won an ANMTN for an animated short film she created that focuses on women's rights. Khatibi completed this short film as a grad student at the University of California in Santa Cruz. She had the honor of receiving the Best Student Film Award from the ANMTN: the International Animation Film Festival. 
This festival is dedicated to growing the worldwide community of filmmakers and animation lovers. These awards have been given out to newcomers and professionals alike since 2019 and celebrate a variety of films and genres. 
Khatibi's film is titled "A Girl Who Asked Why" and centers on the rights— or lack thereof—of women from her home in the middle east. She said, "Women in my country and many other countries in the middle east do not have the right to do many things, and I think I am responsible for being their voice as an artist. To me, art is a way of communication and inspiring people through unheard stories." 
Khatibi's short film is a fantasy story created in 2D animation with line drawings. Khatibi herself served as the writer, illustrator, animator, and director of the film. The music for it was provided by Fariborz Lachini. She said the story was inspired by "A Tale of a Fairy Tale and Other Stories" by author Sun Mehta and by her own personal experiences. The film points out many topical issues, such as the restrictions put on Iranian women and the struggles they face throughout their day-to-day lives. 
The film follows a young girl struggling for basic human rights who is living in a world where the rights of men, and men only, are prioritized. Khatibi succeeded in creating an imaginary setting with Middle Eastern influence—splitting the world into a land filled with respect and equality and an underwater society plagued with ignorance. The creatures in her animation travel through their land and find their way to the land where human rights are respected. 
Khatibi said, "In many countries in the Middle East, women are not allowed to make decisions independently and require male approval for their basic rights. I believe we need to create art in order to raise public awareness." 
Leave a Comment
About the Contributor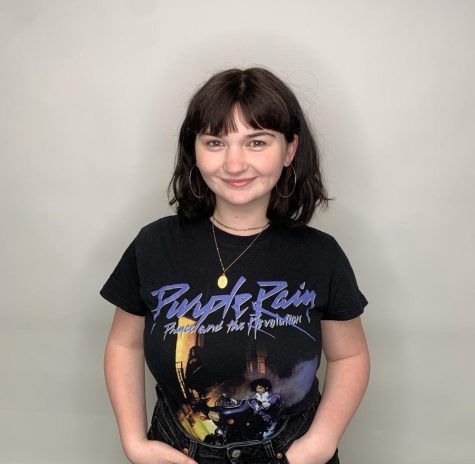 Evan Cressoine, Online Managing Editor
My name is Evan Elizabeth Cressoine. I'm a junior here at Nicholls, from Houma, studying creative writing. Above all, I am a storyteller. I've been...