"CODA" review
"CODA" is a coming-of-age film written and directed by Sian Heder. The film was released on Apple TV+ on Aug. 13, 2021. It is based on the French-Belgian film, "La Famille Bélier." Apple's remake has won many awards, including "Best Picture" at the 2022 Academy Awards. 
The film revolves around Ruby Rossi (Emilia Jones) and her desire to pursue a career in singing while being the only hearing member in a deaf family. She struggles between helping her family with their fishing business and practicing for her audition into Berklee College of Music. Ruby's father, Frank (Troy Kotsur), seems to support her the most in her pursuit, as he often defends Ruby from his wife, Jackie (Marlee Matlin). The relationships between Ruby and Frank, and Ruby and Jackie, make up some of the most compelling and heartfelt moments within the film. Ruby's brother, Leo (Daniel Durant), also supports her and wants to protect her, but it felt as though their relationship was a bit sidelined in order to serve moments with her parents instead. 
Ruby's relationship with her choir teacher, Mr. V (Eugenio Derbez) also had great moments as he was one of the only ones who could hear her potential and gave her the confidence to achieve her goals. Mr. V often brings Ruby out of her shell and drives her to, not only singing confidently, but also being a more responsible individual as she struggles with balancing her life. While seemingly harsh, Mr. V is a firm believer in Ruby's abilities, as he even goes so far as to help her in her audition.
It would be pointless to mention any standout stars because every actor in this film really brought their all, and it is apparent through each performance. I haven't been so moved by such performances in a long time. The raw emotion and storytelling of the story work together so well. 
My personal favorite moments of the film were those moments of Ruby with her parents—the motherhood conversation in Ruby's bedroom, and Ruby singing to her father as he feels the vibrations of her voice. These two scenes solidified such a strong relationship between Ruby and her parents in a way that is not often seen in films. The audition scene was also beautiful as Ruby both sings and signs to her family in the auditorium. 
I am glad that many films are bringing such an awareness of the deaf community more than ever before. Films, such as "Sound of Metal," "Eternals," and now "CODA" have all brought deaf actors onto productions, which is amazing. I am always glad to see the industry being more inclusive and diversifying content so that everyone's stories can be told. 
After viewing the film, it is safe to say "CODA" is definitely worthy of winning "Best Picture" and all the other awards the film has won over the last few months.
Have you seen "CODA?" What did you think of the film? Let us know in the comments below.
Leave a Comment
About the Contributor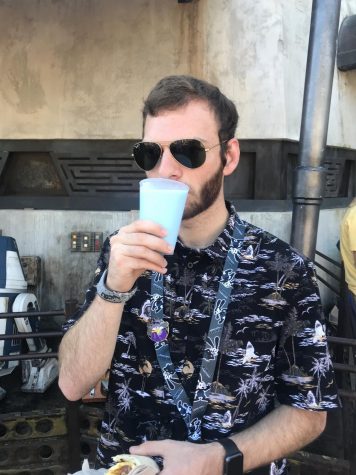 Owen Callais, Entertainment Editor
Hey, I'm Owen! I'm a senior English and Film major. I love to go hiking and watch movies.

Fun fact: My role models are Steve Irwin and Forrest Galante,...