Chemistry major presents research at the American Chemistry Society National Meeting and Exposition
Claire Galloway, a sophomore chemistry major at Nicholls State University, presented her research on the relationship between success in general chemistry and mathematics ability at the American Chemical Society (ACS) National Meeting and Exposition. 
Galloway said on attending the conference, "I truly felt honored to be able to present. I remember how excited I was to tell my loved ones that I was going to be presenting at the American Chemical Society conference." 
Galloway explained that the goal of her research was to promote retention and intimate attrition rates among general chemistry students. She wanted to determine whether an online math intervention would increase a student's performance in their introductory chemistry courses. To do so, Galloway utilized the Math Up Skills Test—a 15 minute paper exam with 20 questions that measures a student's arithmetic fluency—and the Test of Logical Thinking, which is a diagnostic test that examines one's proficiency in formal reasoning, to monitor math fluency before and after the intervention. 
During the Fall 2020 semester, Galloway was able to study two groups across three different sessions. One group completed the online math review first and followed it up with a light chemistry review two weeks later. The second group completed the chemistry review first and followed it up with the math review. The study resulted in Galloway determining that students may benefit from reviewing math first. However, she found that students with a higher logical ability benefitted the most, and the Math Up Skills Test was marginally able to predict each students' success in a first-year chemistry class. 
The ACS that Galloway attended was founded in 1876 and chartered by the U.S. Government. It includes over 151,000 members in about 140 countries. The mission of the American Chemical Society is "to advance and broaden the chemistry enterprise and its practitioners for the benefit of Earth and its people." The ACS brings together these leading minds every fall and spring to network and share research. The Fall 2021 Meeting was a hybrid conference in Atlanta that was held from Aug. 22-26. There, Galloway virtually presented her poster, along with other undergraduate researchers across the world.  
Galloway said, "I had been working with my advisor and other students throughout the year, and it was wonderful to see everything come together in the project. I love being able to help students, and I was ready to share a new way to identify those placed at risk so that they can get the help they need." 
Leave a Comment
About the Contributor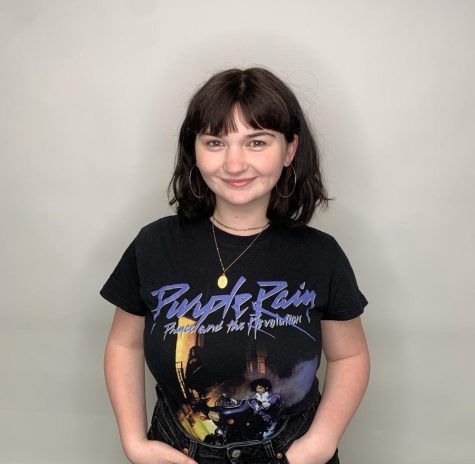 Evan Cressoine, Online Managing Editor
My name is Evan Elizabeth Cressoine. I'm a junior here at Nicholls, from Houma, studying creative writing. Above all, I am a storyteller. I've been...