Nicholls forms new endowed scholarship in honor of students that passed
Nicholls State University is forming a new endowed scholarship in memory of three students who were victims of a fatal car crash in 2021. 
In Nov. of 2021, Hali Cross, Lily Dufrene, and Michaila Bowling were driving home from a dinner when a drunk driver hit them. 
Recently, Paige Bartolo, who was a friend of the three girls, and Madelyn Cross, who is the sister of Hali Cross, brought the idea of a scholarship forward to the nursing department head, Dr. Raquel Engolio. 
"This helps keep the girls' memory alive," Madelyn Cross stated. "They may be gone, but they are not forgotten." 
"This scholarship means that we can give back to somebody who really wants to go to college in nursing or allied health, but needs the financial help to get there or just to keep going," Bartolo said. 
Nicholls also laid down bricks inscribed with the girls' names around the eternal fire in the quad. 
The scholarship will be received by three females who graduate from Hahnville High that are attending Nicholls to major in nursing. 
Nicholls Foundation Executive Director Jeremy Becker said the scholarship was formed to honor the girls' memory in every way. There are three female recipients to honor all three girls who passed, only nursing and allied health majors can qualify because that was girls' majors, and only Hahnville High graduates because they were all graduates of Hahnville High. 
"The goal is that three students per year receive $1,000," Becker said. "The money will go towards their tuition or books" 
The full name of the scholarship is the Hali Cross, Lily Dufrene, and Michaila Bowling Memorial Endowed Scholarship. The reason it's an endowed scholarship is because Nicholls will raise a certain amount of money then invest into the funds, and the proceeds from the investment will be what goes towards the scholarship money. 
"This way the scholarship stays in perpetuity," Becker said. "We will never touch it." 
Because it is an endowed scholarship, Nicholls will hand out this scholarship for however long the university exists. 
"We are looking forward to the day we will be able to offer it," Becker added. 
Right now the scholarship is being funded by the families and friends of the three girls. Becker said that anyone can donate through the Nicholls Foundation and leave a comment with the girls' names. 
Leave a Comment
About the Contributor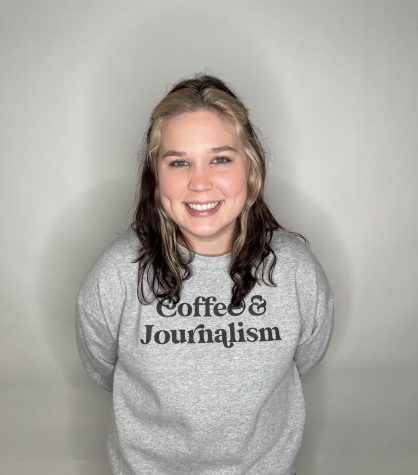 Sally-Anne Torres, Online & Print Managing Editor
My name is Sally-Anne Torres. I'm a junior at Nicholls State studying journalism. I have had a love for informing people about what is happening in the...