Nicholls announces pet friendly residence hall
Starting in the Fall of 2022, Nicholls State University will be the first university in Louisiana to offer a pet-friendly residence hall option. This Pet-Friendly Living Learning Community will be available for all returning students. 
The idea for a pet-friendly campus community came about when Alex Coad, M.Ed., and Dr. Michele Caruso discussed the options for a Living Learning Community they could implement. The possibility was discussed before Hurricane Ida, and with the campus opening its doors to faculty, staff and students with pets who were impacted by the storm, they realized they could make the LLC happen a lot sooner than they had previously planned. Because the perfect space in North Babington was available, the decision was made to implement it for Fall 2022.
The Pet-Friendly Living Learning Community will be in North Babington Hall only, at least for the first year. All residence halls have the option to have a pet fish in a 10-gallon tank or less, but no other pets are permitted in other residence halls or apartments at this time. An important thing to note is that Emotional Support Animals (ESAs) and Service Animals are not considered 'pets' per the Residential Living Handbook, and ESAs can live anywhere their student lives, as long as they are registered through the Student Access Center. Official Service Animals require no registration to accompany their students.
Students who sign up and are accepted into the LLC must pay a yearly $100 non-refundable "Pet-Friendly Fee," which will go toward the upkeep of the rooms and any additional cleaning needed to maintain having an animal in the space. 
At least for the first year, the only animals that will be permitted into the Pet-Friendly LLC will be cats and dogs. The possible allowance of other domesticated animals will be determined once the LLC progresses. Alex Coad said, "Hopefully, the demand is high and students are excited about this opportunity. More interest will create growth, and the program will change as it matures." 
When not in their residence halls, the pets from the LLC will be required to be on leashes. These pets will not be allowed in classrooms or any other university building with other students. However, the students are of course free to walk their animals wherever animals are permitted in the public space. 
Because these pets will not be permitted in any other building aside from North Babington Hall, residents in other buildings will not be impacted by them. North Babington will be specifically reserved for residents who are approved for the LLC only, and students who live there can expect to regularly be exposed to animals of other students. 
Multiple students and residents of Nicholls State University have weighed in their opinions on the upcoming Pet-Friendly Living Learning Community: 
Emily Arceneaux said, "I really like the idea! I think it's going to be good for a lot of people to have pets that can bring them comfort while they're away from home. Also, having that community of people who also have their pets could be a great way to make friends and de-stress." 
Raymond Fuller said, "I honestly think the pet-friendly dorms can be positive and negative in a way that pets, of course, can have a positive effect on a person's mental health, and college students are amongst the most stressed people ever! On the other hand, what happens if the pet makes a mess in the dorm and tears up things if they're not trained correctly to be housed in a small space?"
Lauren Gaudin said, "I love that they have a pet-friendly dorm. I just wish they made Brady pet-friendly too since you definitely have room for a pet. At least two pet friendly dorms could accommodate everyone who has a pet or is in need of a service animal." 
Hannah Robert said, "I'm so glad that Nicholls has decided to bring pet-friendly housing to our campus. It benefits students that need animals for support. I think it is overdue because college students are adults, and as they grow as people, they want pets to grow with them. Students being able to have their pets with them on campus will make them happier that they have a companion with them everyday." 
Leave a Comment
About the Contributor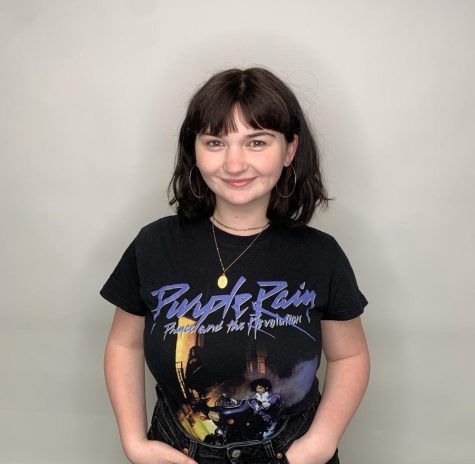 Evan Cressoine, Online Managing Editor
My name is Evan Elizabeth Cressoine. I'm a junior here at Nicholls, from Houma, studying creative writing. Above all, I am a storyteller. I've been...