Art Works fundraiser returns to Nicholls
On Tuesday, Apr. 5, in Talbot Hall, the Nicholls State University Department of Art invited the Thibodaux community to a creative night of live music, local art, hands-on activities, and a silent art auction. The Department of Art had the opportunity to once again host its seventh annual Art Works Event. 
Art Works is a fundraiser that raises money directly for the art students of Nicholls, and after a 2-year hiatus due to the pandemic, this beautiful celebration of art has finally returned to campus. Tickets to attend the event cost $50 each. The proceeds from these ticket sales are put into the department as scholarships, grants, and mini-grants that send art students to regional and national conferences. 
The Art Works event included tours of the studios in Talbot Hall, interactive learning experiences, and a silent auction which featured one-of-a-kind artwork, live music, a cash bar, and hors-d'oeuvres. 
Those who attended the event had the opportunity to create their own living picture using green screen technology to superimpose themselves into some of the most famous art pieces in history. Guests also had the chance to participate in plenty of other interactive activities, such as designing a screen saver, painting a fresco secco painting, crafting a collage drawing, developing photos in a darkroom, and making pottery on a potter's wheel. 
Many beautiful, unique art pieces were up for grabs in this year's art auction, including the first piece produced during the 2019 Art Works steamrolling demonstration, the "Pelican" large format print by Ernie Milstead. 
In honor of the longtime restaurateur and philanthropist who passed away in 2020, Art Works has now begun auctioning off two pieces of the Neal Swanner Collection. This collection is complete with pieces Swanner had purchased through Art Works and the Ceramic Club's Annual Christmas Pottery Sale throughout the years. All proceeds from his collection will go toward a scholarship that was created in his name. 
The last Art Works fundraiser in 2019 raised around $39,000 and has since provided more than $85,000 to the department. This year's turnout was great as well, and the department grossed over $69,000. 
Artwork was also made available online for supporters who may have been unable to attend the event. 
Michael Williams, an associate professor of art, said, "We had been trying to have the event since 2020. Every year we proceeded as if we would have it, hoping pandemic restrictions would be dropped. It was a big event, and I think it was a great opportunity for the community to see all the support that the art students get. All of the money raised goes back to the students in some kind of way. It is put into the Nicholls Foundation account to create scholarships for art majors with a certain GPA. These funds create incredible opportunities for students, like the ability to go to Europe, to apply for shows, and to go to conferences. It is all about supporting our students."
Leave a Comment
About the Contributor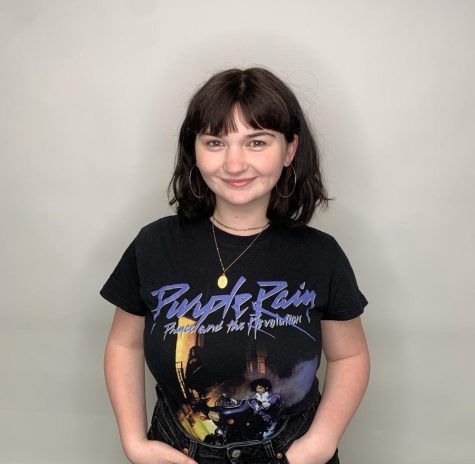 Evan Cressoine, Online Managing Editor
My name is Evan Elizabeth Cressoine. I'm a junior here at Nicholls, from Houma, studying creative writing. Above all, I am a storyteller. I've been...