Professor in Paris: Nicholls professor teaches online education
This last week, Nicholls State University professor, Dr. Andrew Simoncelli, spent the week in Paris at the Pole Universitaire Leonard de Vinci International Week. Throughout his week, the associate mass communications professor and director of Nicholls Online, discussed technology and the role it plays in the business landscape. 
Simoncelli said of his week in Paris, "It was great! It was better than expected, the weather was nice, the students were nice, as was the whole experience. I think International Week is a great idea. They bring in professors from all around the world to give them a unique perspective on things in their country. It's great to be in Paris, and it was just a good experience."
De Vinci International Week used to be conducted every year starting in 2011, and Dr. Simoncelli had participated twice before, back in 2011 and 2013. He was supposed to go again in 2020, but due to the pandemic, it was canceled. It was because of this that he was selected to return this year for the 2022 International Week. They had teachers from all around the world attend, but to represent the U.S., they specifically chose teachers from Louisiana. Not only was Simoncelli there from Nicholls, but there were also teachers from Louisiana Tech and other state universities. This year's De Vinci International Week lasted from Mar. 28 to Apr. 1. 
Most of the ideas that were discussed at this year's International Week were about digital transformation, which is—very broadly—how businesses use technology to improve their functions, to help employees and customers, and ultimately to move forward. They discussed services like Uber, Venmo and typical things that people utilize nowadays. Simoncelli, with his research and experience being mostly American, was able to share how things are done in the U.S. Similarly, professors from other countries were able to share their own ideas from other countries. 
Dr. Simoncelli said, "Most things were similar, but for example, they don't use Venmo. They have their own version, the French version, of Venmo. Same thing with streaming services, they don't have Hulu, they have Canal Plus, things of that nature." 
The reason for International Week is to gain new perspectives from different people and cultures. Simoncelli was able to share his experience and hear the different experiences of others when it comes to dealing with businesses, education, healthcare, and all things of the sort. It was a rewarding experience. 
Dr. Simoncelli taught two 3-hour sessions to two different groups of students. He taught the same lecture to two classes. His first class was approximately 30 students who were all French, and his second class, unexpectedly, contained a few French students, but mostly students from all sorts of different countries like Spain, Russia, the Netherlands, Mexico, and even one student from America. He divided his lectures up to where the first lecture would be about all businesses and the second would be about education only. Simoncelli said the dialogue between him and the class turned out to go so well, he had to cut a lot of stuff out of the lecture. Each class had a twenty question quiz at the end of the week. 
Simoncelli believes that International Week is important because he believes it's crucial to get different perspectives on various issues. "For instance, while I was there, there was a professor from Ukraine. I had lunch with her one day, and just hearing her story really put life into perspective. I believe travel and culture is very important because people are really the same wherever you go. College students are the same, whether they're in America, France, Russia, Ukraine—they're just trying to do their assignments, get their grades, hang out with their friends after class, [and] thinking about their career one day. Professors are the same way. They have to deal with students and lectures and have to pay bills and—it's the same thing." 
Throughout his many travels, including his recent week in Paris, Simoncelli believes that while it is important to understand that people are different when it comes to things such as culture, it is also good to note that people are the same wherever you go. In his classes he taught in Paris, they discussed stereotypes and how, though some stereotypes may be true, they are not generalized to everybody. 
"I think all students should backpack through some country or continent whether it's Europe, Asia, Africa, South America, or go to school anywhere. It really exposes you to different things in life. I'm doing it now at my age, but when you're young, you're probably okay to sleep on a train. You can have everything you need in a backpack, and you can really live and eat cheap. It really opens your eyes to different people and different places, and then you can come back and do life. It's not always available," Simoncelli said. 
While Dr. Simoncelli thinks it would be a cool idea for Nicholls to be able to do something similar to International Week, the reality is that it is expensive. The university in France paid for all expenses, including flights and housing for the professors who were involved. "I applaud them for putting effort into this and for having people bring us there," Simoncelli remarked. Even so, Simoncelli encourages Nicholls students to consider spending a summer—or even a semester—studying abroad, because while it may be costly, it can very much be worth it. 
Leave a Comment
About the Contributor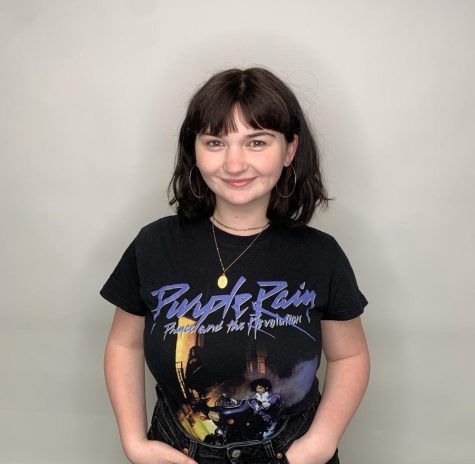 Evan Cressoine, Online Managing Editor
My name is Evan Elizabeth Cressoine. I'm a junior here at Nicholls, from Houma, studying creative writing. Above all, I am a storyteller. I've been...