Record breaking Give-N-Day

Nicholls State University's fifth annual Give-N-Day ended with record-breaking results, as a quarter of a million dollars was raised for campus organizations. More than $256,000 were raised from over 1,440 donors. These donors were able to make gifts through the Give-N-Day site, specifically to the organizations of their choice. The 2022 Give-N-Day was a 24-hour event held on March 15, and gifts were received from a record of 36 states, ranging from Hawaii to Massachusetts. The previous record was $183, 830 in 2021. While the core committee did not necessarily expect such grand results, they were not completely surprised, as the momentum building during the weeks of the Advanced Giving period were evident. 
The campus program that received the most amount of donations was Maritime Management, which raised $36, 850. All the money contributed to the Maritime Management Concentration will be used to directly support the program. The majority will be used to pay instructors from the industry to teach the maritime courses, as having experts in the field inside the classroom will provide significant value to the learning experience. These funds will also be used to promote the program. 
Ken Chadwick, D.B.A said, "We are very grateful to all who continue to contribute to our fundraising campaigns. These organizations and individuals allow us to enhance our students' learning experience. The relationships established with industry results in graduates who are better prepared to meet specific workforce needs." 
Going forward, Maritime Management hopes to continue to build on past successes and refine the program to meet the ever changing needs of maritime and maritime-related firms. Recent changes include added emphasis on the emerging Offshore Wind market and the unique needs of firms competing along the Mississippi River. 
The organization that received the second largest donation and the most individual donations with 183 was Nicholls Soccer with $29,265. With these funds, Nicholls Women's Soccer is planning a Fall season trip to Hawaii and Southern California where they will play three games. The money that was raised will help to cover the expenses for this trip. 
Robert Podeyn said, "We still have a ways to go with fundraising, but Give-N-Day was a huge success for us, and we will look to continue building on that." 
Other campus programs that received significant financial support were: Nicholls Accounting with $27,430, Bridge to Independence with $10,020, Nicholls Track & Field and Cross Country with $9,650, Nicholls Football with $8,110, Colonel Catholics with $7,695, Colonel eSports with $7,075, Colonels Retention of Winners Network (CROWN) with $6,460, and Colonel Athletic Association Excellence Fund with $6,425. 
Give-N-Day was first organized in 2018 as a way for student organizations, academic, and athletic programs to raise money in a way that they couldn't before. Nicholls Foundation Executive Director Jeremy Becker says Nicholls can expect similar results in the future—even better ones once more organizations participate—as the Give-N-Day committee continues to work with sponsors in making the event happen. 
Becker said, "Give-N-Day is important because it gives every campus organization, department, and athletic team the opportunity to raise funds as one large Nicholls community in a first class method. Organizations, with proper planning, are able to raise enough funds for an entire year or more. It is also important from a donor perspective, as donors have the ability to make gifts easily and specifically to the organizations of their choice." 
Leave a Comment
About the Contributor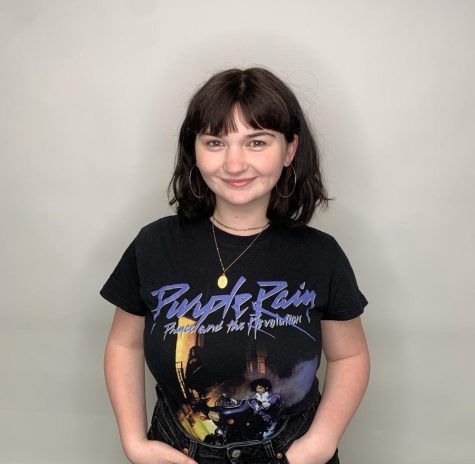 Evan Cressoine, Online Managing Editor
My name is Evan Elizabeth Cressoine. I'm a junior here at Nicholls, from Houma, studying creative writing. Above all, I am a storyteller. I've been...