Ukrainian student returns to campus
On Tuesday, Mar. 29, Nicholls graduate student from Ukraine, Mariia Kozachok returned to Louisiana. After a harrowing journey, she was able to come back and rejoin the Nicholls community—a community which has re-welcomed her with open arms. 
The state Kozachok's home was in when she left it was, in her words, okay. She said, "We couldn't, and still can't, complain. We are not as bad off as some cities in Ukraine. Thank God." 
Kozachok knew she wanted to return to Louisiana to continue her classes at Nicholls, and with her family's support, decided that it was time. While it was a difficult, scary decision, Kozachok knew that it was a decision that needed to be made eventually. 
"I think my boyfriend was more scared than me," Kozachok remarked in regard to her travels.
The journey back was dangerous, scary, and difficult. It lasted for almost four days. Kozachok had to travel by train throughout most of Ukraine. On this train ride, there were some bumps due to nearby missiles and explosions that could be heard while Kozachok tried to sleep. On the train, she traveled with plenty of other Ukrainians from her city, but eventually they separated onto their own paths.
Volunteers brought Kozachok to the border, and then to the airport where she then flew into Turkey. From Turkey, Kozachok flew into Chicago. 
"Whenever you cross the border into the U.S., they ask ten thousand questions. 'What's your university? What are you doing there?' Basically everything. They ask for fingerprints. When I came to the border, they saw my passport and said 'So you went to Poland and Turkey?' and I was like 'Yeah,' and they said I was good to go. No fingerprints!" Kozachok shared. 
The minute she reached Louisiana, Kozachok admits she almost started crying because she knew she was in a safe place. She was able to reunite with her boyfriend in an emotional sequence of hugging and crying, and called everyone she knew to tell them she was back. Some of her friends found out she was back from social media. 
"It's something different. I was walking around campus Wednesday, and I felt like a freshman. Everything was so new to me. No missiles, no sirens, no bombs, no explosions." 
Everyone was surprised to see Kozachok back on campus, and some teachers even shed a tear. One of her closest friends was looking for her the day he found out she was back. "Yeah, I'm famous now!" Kozachok joked. 
Now that she has returned, Kozachok plans to continue working toward her future. Her plans are to finish off her classes and earn her MBA. She wants to get married and find a good job. 
While she told her parents to come back with her, they did not want to leave their home in that situation. Kozachok has no plans to try and get her family over to the U.S. with her. Though they have visas, she knows that Ukraine is their home. 
Kozachok said, "They lived their whole lives there. For them to just leave everything and come and start their life again here, without friends—they don't speak English—no. They would come to visit, maybe to babysit my kids, but no more." 
Overall, Kozachok is just glad to be back in a safe environment with no sirens or explosions in the background, and Nicholls State University is grateful to have her back as well. 
Leave a Comment
About the Contributor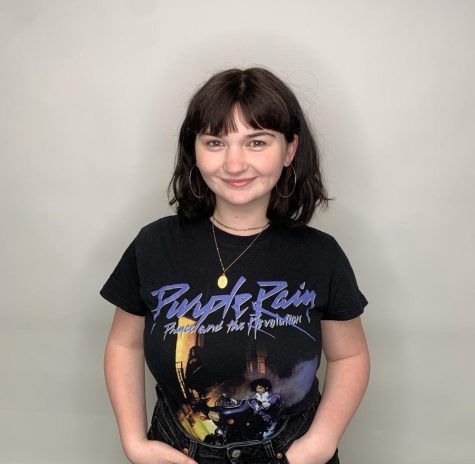 Evan Cressoine, Online Managing Editor
My name is Evan Elizabeth Cressoine. I'm a junior here at Nicholls, from Houma, studying creative writing. Above all, I am a storyteller. I've been...