SGA Recap 3/28
The Student Government Association (SGA) hosted its weekly meeting at 4 p.m. on Mar. 28. 
This week's meeting started off with two former U.S. Representatives, Charles Boustany and William Enyar, speaking to the Senate. They explained what gaining a career in politics is like, and they gave advice to anyone who might be interested in joining the U.S. House. 
After their speech, President Tyler Legnon came forward to say that the dance team will be funded to have transportation to and from the airport, and they will be able to stay in a hotel for their Daytona trip. 
Vice President Symphony Brown reminded everyone that SGA only has three meetings left for this semester. 
Abby Talbot gave the election commission report where she announced that Tyler Legnon won SGA president for the 2022-2023 academic year, with 858 votes against Megan Rousse, who had 726 votes. 
Chairwoman Octave gave the public relations report where she reminded everyone of the last two giveaways of the semester. On Apr. 6, at 11 a.m., SGA and the Student Programming Association (SPA) are doing an umbrella giveaway in the student union. On Apr. 12, SGA is giving away Spring break t-shirts in the student union. 
During unfinished business, the motion to fund the tutoring center to have three anatomy models passed. 
During new business, funding the intramural basketball and softball teams to have jerseys, funding for beautifying the eternal flame and funding to put picnic tables on Free Speech Ally were tabled. 
The meeting was adjourned at 5:22 p.m.
Leave a Comment
About the Writer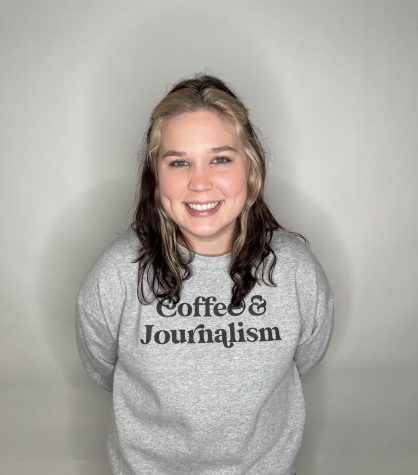 Sally-Anne Torres, Online & Print Managing Editor
My name is Sally-Anne Torres. I'm a junior at Nicholls State studying journalism. I have had a love for informing people about what is happening in the...