Colonels gain free access to mental health app
On March 18, an email from Student Affairs went out saying that Nicholls students now have free access to the Oasis mental health app. This app offers daily affirmations, a campus hub, general well-being tips, and self-care strategies, as well as a private journal for students to track their mental health, growth, and experiences. 
Adrienne Naquin-Bolton, Director of Student Wellness and Support Services, originally made contact with the Oasis app staff in the summer of 2021. She had been keeping her eye out for ways other universities have worked to manage the increase in demand for mental health support among students. By turning to a partnership with a mental health app, students could get the help they need to be more proactive about discovering and utilizing healthy coping skills to manage life's difficulties. 
This is very similar to the approach to outreach by Ms. Elnora Vicks, the Outreach Coordinator. Vicks offers numerous events throughout the semester like "Free Your Mind Fridays" and "Stress Less Fest" to offer the same proactive, preventative services. 
Many apps that other universities were offering had a cost associated with them, but Oasis, being a startup company, was willing and able to offer their basic services at no cost to the students of Nicholls. 
Naquin-Bolton was able to hold a Zoom meeting with the Oasis staff and learn of all the app's features that come free of charge. These include the daily affirmations, mood tracker, articles covering health and wellness topics, an in-app journal, and a My Campus hub where links can be provided to campus resources such as the University Counseling Center, University Health Services, Student Access Center, and the Recreation Center. 
Originally, Naquin-Bolton intended to launch the app campus wide at the beginning of the Fall 2021 semester, but with Hurricane Ida the focus shifted to meeting students' basic needs for food, clothing, and shelter. At the end of the Fall semester, information about the Oasis app was shared at the "Stress Less Fest," and by February the downloads were right over 300. Naquin-Bolton is eager to discover what the number of downloads will be after sending out the campus wide email. 
The Student Wellness and Support Services department hopes to continue their partnership with Oasis and provide this additional support to help students manage their overall health and wellbeing. 
Naquin-Bolton said, "While counseling might not be necessary for everyone on campus, we can all benefit from the tools offered through this app to help manage overall stress and promote wellbeing." 
Leave a Comment
About the Contributor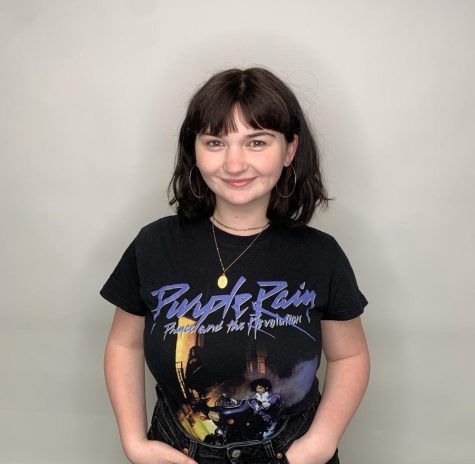 Evan Cressoine, Editor-in-Chief
My name is Evan Elizabeth Cressoine. I'm a sophomore from Houma, studying creative writing because, above all, I am a storyteller. I've been writing...