Nicholls' professor earns Top Data Science Certification
Dr. En Mao is a professor of computer information systems at Nicholls State University, and has been for fifteen years. She is now one of only 503 professors in the world to have earned the title of Certificated Analytics Professional (CAP). 
According to Dr. Mao, becoming a professor had a lot to do with her family's influence. Her parents are scientists and professors, so she simply always saw it as the path her life would take. 
This specific certification is from Informs, a very prestigious organization and program which has been named a top data and data analytics certification by CIO.com. It is a top program for professionals looking to gain expertise in the dataconomy and analytics field. 
Though there are many certifications out there for analytics, this one is not specific, but more of a broad certification. It required Dr. Mao to know, from beginning to end, how to conduct an analytics project and the methodology that comes with it. 
For these types of certifications, one must apply and meet the qualifications, experience, and education requirements in order to be validated and accepted into this program. Dr. Mao had to take multiple courses and read many books in order to complete this certification. 
While there tend to be many test preparation resources available for these types of courses, there were not as many to aid Dr. Mao in her studies, as this certification is fairly new, having only begun in 2014. Not to mention, analytics is also a gradually new field. In short, obtaining this certification required an abundance of studying and effort from Dr. Mao. 
Dr. Marilyn Macik-Frey, Dean of the College of Business Administration, applauded Dr. Mao's efforts and her work with Nicholls Computer Information Science program. She believes it is a testament to Dr. Mao's inspiring dedication to her students. 
"The entire point of gaining a certification is to ensure you have the knowledge and ability to be somewhat of an expert. I don't claim myself to be an expert in any way, but this has the ability to take you to the next level," Dr. Mao said. 
While this was a big accomplishment for Dr. Mao, she has more goals set up for herself in the future. She is currently working on some additional certifications that are more specific and technicality oriented. 
Dr. Mao works hard to establish herself as an intelligent professional with expertise and insight on her favorite subject in the computer science field, and her hard work shows through in her students' exceptional levels of understanding and skill. 
Leave a Comment
About the Contributor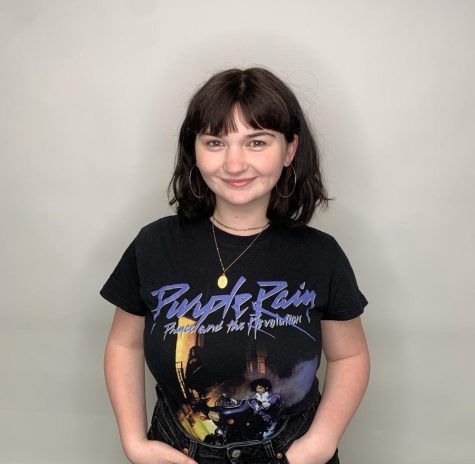 Evan Cressoine, Online Managing Editor
My name is Evan Elizabeth Cressoine. I'm a junior here at Nicholls, from Houma, studying creative writing. Above all, I am a storyteller. I've been...