Fletcher Lecture Series Spring 2022: Justin Nystrom
Thursday, Mar. 10, the Fletcher Lecture Series brought in distinguished history professor, award nominated author, and documentary film producer from New Orleans Justin Nystrom to share his work with Nicholls State University. 
In the Le Bijou Theater in the Bollinger Student Union at 1:30p.m., a screening of Nystrom's German House film took place and was followed by a "Q & A" session. Later in the evening at 6:00p.m., a presentation on Nystrom's book "Creole Italian" took place in the Culinary Test Kitchen of the Chef John Folse Culinary Institute. 
The Fletcher Lecture Series is an annual event hosted at Nicholls State University that allows national guest speakers to present their work and/or discuss issues related to the understanding of American literature, film, art, music, and culture. 
It has been a joint event with the Chef John Folse Culinary Institute and the Fletcher Lecture Committee—two entities that share a long history of collaboration and take pride in producing these special events for the Nicholls community. 
This speaker series is independently funded and has hosted major writers, filmmakers, and cultural commentators for 38 years. In the early days, it was funded by guest chef dinners hosted by the Culinary school's predecessors, with later funding coming from donations. The lectures are usually held during the fall semester, however, with postponements from the pandemic and Hurricane Ida, this year's event was held this spring. 
This year's guest speaker, Justin Nystrom, presented his short film surrounding the Deutsches Haus in New Orleans and its fight to save its property against LSU Hospital post-Katrina. The main event of the evening was the presentation of his James Beard nominated book, "Creole Italian," which follows the history of Sicilian culinary influences in South Louisiana. 
The goal of the Fletcher Lecture Series is to expose Nicholls students to real life filmmakers and historians, and to foster a connection between the Thibodaux community and campus life in general. 
Dr. Todd Kennedy, the chair of the Fletcher Lecture Committee said, "It aims to make Nicholls feel like any other university that may have guest speakers and events like this every week. Because of funding, it is a more rare opportunity for the students and faculty of Nicholls to interact with each other, and with ideas from a major voice in a field from another university. We typically have good turnouts." 
Leave a Comment
About the Contributor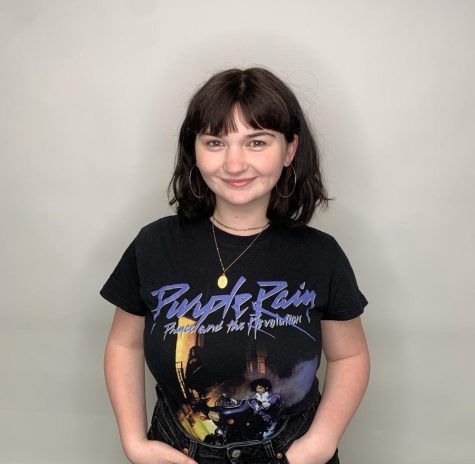 Evan Cressoine, Online Managing Editor
My name is Evan Elizabeth Cressoine. I'm a junior here at Nicholls, from Houma, studying creative writing. Above all, I am a storyteller. I've been...