A Discussion with Black History Maker and Black Press Scholar Dr. Jinx Broussard
Nicholls State University's Mass Communications Department hosted their annual Black History Month program Feb. 22 at noon in the Le Bijou Theater. The special guest speaker this year was black press scholar Dr. Jinx Broussard. 
Dr. Broussard is an award-winning, nationally recognized scholar, and an endowed professor of Louisiana State University's Manship School of Mass Communications. She first made history at the university by becoming the first African-American person to graduate from LSU's journalism program. 
Dr. Broussard began her speech by challenging her young audience with a dare. 
"Can you rise to the occasion? I dare you to reach a path in life you might be too scared to know. Dream beyond your current environment and dare to make a difference," Broussard said. 
Broussard grew up on Bessie Kay Plantation with a father who worked six days a week and a mother who passed when Broussard was only thirteen years old. She did not have a telephone, or even indoor plumbing, until she attended college. Her father often brought her and her many siblings books, and he encouraged them to remember that they were "on the plantation, not of the plantation." Right from the start, Broussard was inspired to dare to be different. 
As she grew and helped around with household chores, Broussard would dream of interviewing the president of the United States or of meeting the Pope. Fast forward to today, and Dr. Broussard has met five U.S. presidents, walked the halls of the U.S. Senate and sat in the White House. 
From reading every book in the Magnolia High School Library in St. James Parish, to being inspired by the news anchors on television to become a journalist, Broussard was determined to pursue her goals. 
When the time came, Broussard applied to LSU and, despite the backlash, got accepted and made her way there. On the way to the university, Broussard remembers praying that she would not be the only black person in her dorm or in the classroom. Her prayers were answered once she stepped in the elevator and had an unforgettable interaction with a group of other black women. 
"I have no one to be with," Broussard remembered saying to them. "You can be with us." These women remain to be some of Broussard's closest friends to this day. 
After enduring trial after trial at LSU, whether it be due to racial conflicts, or keeping up with her studies, Broussard successfully graduated four years later. While more than 400 black students enrolled with her, only 10 made it to graduation, and Broussard was among them. 
As for her career, after becoming the first black woman to work on the LSU newspaper, Broussard began at a corner desk in the back of the newsroom. It took some convincing for the people she worked with to see her true talent, but eventually, Broussard would have two articles with bylines in the New Orleans afternoon newspaper. Afterward, she had many more job opportunities, from working at Dillard University, to then being offered the job of press secretary to the mayor elect. 
"Life is not easy. I am not anyone special, just a girl who dared to dream," Broussard said. 
Broussard decided to work full time for LSU as a professor because she remembered how her own professors created such a safe space for her. She went on to write multiple books on the black press, including one covering black women in journalism, which became the number one journalism and mass communications history book. 
Throughout the rest of her speech, Dr. Broussard talked about the importance of the black press and accurate representation of black people in the media. She expressed her beliefs about how important it is for many pioneering black journalists to be the voices and champions for black people in a discriminatory society. 
Broussard mentioned black owned newspapers such as the Ram's Horn and Freedom's Journal—newspapers founded by black individuals in order to fill the void between the black community and the public. Broussard stressed the vitality of having such organizations in place in order to advocate for the community, to counter the misrepresentation and to highlight their achievements. 
Dr. Jinx Broussard is a phenomenal example of what can become of humans daring enough to dream beyond their current situation. As she spoke of the success of those she has written about and of her own daughters, Dr. Broussard was unflagging in her efforts to lift the veil of obscurity when it comes to the black press and the black community. 
Many classes and students, both from the Mass Communications Department and not, attended this discussion, and when invited to ask questions of their own to Dr. Broussard, a handful of students had the opportunity to ask some insightful questions. It is important that the Mass Communications Department at Nicholls take the time to recognize pioneers of journalism from all walks of life. All in all, Dr. Jinx Broussard proved to be an excellent choice for guest speaker, and she has given an extraordinary contribution to the world of journalism and the black press.
Leave a Comment
About the Contributor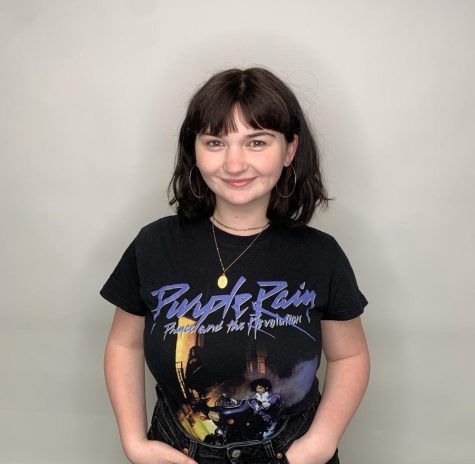 Evan Cressoine, Online Managing Editor
My name is Evan Elizabeth Cressoine. I'm a junior here at Nicholls, from Houma, studying creative writing. Above all, I am a storyteller. I've been...