Top Mardi Gras songs to get you ready for Fat Tuesday
Mardi Gras is a legal holiday in our home state of Louisiana. The annual holiday comes with many traditions, and it leaves parade goers anxiously awaiting for the next year that they can celebrate again. From parading all weekend long, to enjoying delicious king cake, Louisianians look forward to this time of the year all year round. 
One of the aspects that makes Mardi Gras so fun and unforgettable is the unique, rich music that gets played all throughout the carnival season. Most of the songs of the season originated in New Orleans, which explains the mostly jazzy sounds in most Mardi Gras music. 
"Mardi Gras Mambo" by Hawketts
This song is a staple for the Mardi Gras season. It was recorded by The Hawketts in 1954. The Hawketts include a group of teenagers from New Orleans, with members such as Art Neville who eventually went on to form The Neville Brothers.
"Iko Iko" by The Dixie Cups
The Dixie Cups recorded this iconic song in 1965 after learning it from their mother. "Iko Iko" is a victorious chant of a Mardi Gras Indian tribe. The Dixie Cups claim they didn't even know they were recording, and they thought that they were just playing around in the studio. 
"Carnival Time" by Al Johnson
This festive song is my personal favorite. The song by pianist Al Johnson was recorded in 1960. After Johnson's continuous contribution of jazz music to New Orleans, he was inducted into The Louisiana Music Hall of Fame. 
"Do Whatcha Wanna" by Rebirth Jazz Band
The Rebirth Jazz Band is a brass band from New Orleans. The group originated in 1983 and still performs music today. "Do Whatcha Wanna" was released in 1989, and it is still played every Mardi Gras season. 
"Hey Pocky A-Way" by The Meters
This song is perfect for a second line in the city with its immaculate beat that makes it hard not to sing or dance. Released in 1974, this legendary Mardi Gras song has been a hit for years. 
"Go To The Mardi Gras" by Professional Longhair
This 1959 song is perfect for Mardi Gras—it literally advises people to experience Mardi Gras in it's lyrics. Professional Longhair sings about the sights of Mardi Gras in New Orleans. For example, one lyric says, "see the Zulu King on Saint Claude and Dumaine."
These songs are some of the key aspects that make Mardi Gras the greatest holiday in Louisiana to this day. Next time you are on your way to a parade, or eating a slice of king cake, throw on some Mardi Gras tunes and enjoy a bit of New Orleans jazz. 
It's officially "Carnival Time," which means it's time to kick on your boogie shoes and "Go To The Mardi Gras." 
Leave a Comment
About the Contributor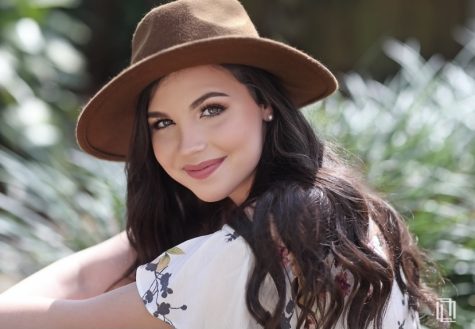 Alexis Drouant, Staff Writer
Hey y'all! My name is Alexis, but most people call me Lex. I am an Allied Health major and Psychology minor studying to be a physical therapist in the...