Callais Sisters, ULS Foundation Create Endowed Professorships
Rachel and Leah Callais, daughters of Mike Callais, recently donated $120,000 to Nicholls State University in order to create two endowed professorships in coastal studies. Each sister has donated $60,000, explaining in a joint statement, "We know that someday it could all be gone, so we believe it is important to preserve the coast, to do our best to keep it around and keep it alive". 
The two professorships, The University of Louisiana System Foundation and Charles M. Callais Endowed Professorship in Coastal Studies, and The University of Louisiana System Foundation and C. Michael Callais Endowed Professorship in Coastal Studies, are a response to a challenge by the University of Louisiana System stating that they would match any funds raised to create investible endowments. The University of Louisiana System (ULS) Foundation will be matching the Callais donation with $80,000. In 2019, the ULS Foundation received $800,000 from the Chicago Community Trust to create new STEM professorships. 
Like other endowed professorships, the proceeds from this investment will be used to support the teaching and research efforts of selected faculty members. One of the two professorships must be awarded to a male faculty member, and one to a female faculty member, per the design established by the ULS Foundation. Each professorship provides an honorary title recognizing the area of expertise of the selected faculty member and a salary supplement, as well as a research and travel budget. As a result, Nicholls can improve the attractiveness of their offers to faculty members, and attract experts from around the world to work on campus. 
Back in 2019, the state Coastal Protection and Restoration Authority and the university announced that a new Coastal Center was coming to Nicholls campus. While the center is currently under development and scheduled for construction starting around late 2022 and early 2023, attracting top science faculty to work at the center has become a top priority for Nicholls. The Coastal Center's mission will be to study the effects of land loss in the Terrebonne and Atchafalaya Basins. 
The director of coastal studies and dean of the College of Science and Technology, Dr. John Doucet, said, "These professorships will, in turn, develop solutions to restore and protect coastal communities where the Callais family and other families live and work." 
The Callais sisters are longtime supporters of Nicholls State University who also reside and work on the Louisiana coast. Their donations and subsequent professorships further prove the importance of studying how to protect the Louisiana coast. 
Leave a Comment
About the Contributor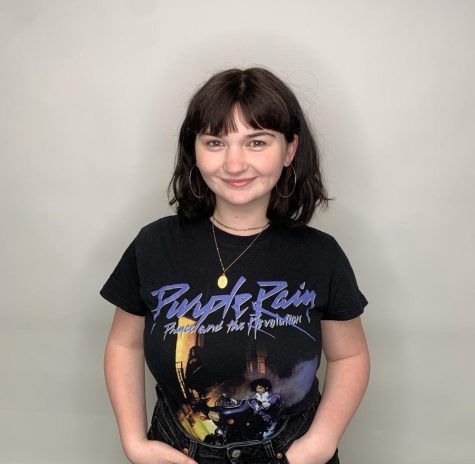 Evan Cressoine, Online Managing Editor
My name is Evan Elizabeth Cressoine. I'm a junior here at Nicholls, from Houma, studying creative writing. Above all, I am a storyteller. I've been...