Best Commercials of Super Bowl LVI
Super Bowl Sunday has become an annual holiday to most Americans across the country. 
There's just something about grown men running across a 100-yard field, and tackling each other at full speed. Many Americans celebrate this special day by ordering takeout, and pigging out on their couch to watch a great game of football. 
Although the Super Bowl is the best matchup of the NFL season, one main reason people love this particular game is for the traditional, legendary commercials. 
Super Bowl commercials are known to be extremely expensive to run, with marketing experts competing to make their commercial the most effective. 
Just to put the price tag into perspective, to secure a quick, thirty-second commercial during the Super Bowl, a business owner must fork out seven million dollars. However, that thirty second spot ensures that an audience of about 100 million people will see the promotion of your product. 
My personal favorite from Super Bowl LVI was from Frito Lay. It started when someone dropped a bag of Flamin' Hot Cheetos and Doritos in the jungle. A sloth and a deer then appear to check out the chips, and their potential new snack. The rest of the animals in the jungle followed to get in on the action. The animals then broke out in song, and danced to the iconic Salt-N-Pepa's song "Push It." The animals' performance reminded me of the happy dance I do when I eat really good food. This catchy, cute and relatable commercial caught my attention right away, as I am sure it also did for many other viewers. 
Another memorable commercial was by Toyota. It began with three Toyota Tundras racing each other. It is soon revealed that the three drivers have one thing in common—the last name of Jones. Three famous actors, Tommy Lee Jones, Leslie Jones and Rashida Jones all competed in a need for speed through various terrains. A side note, that only few caught on to, is that the song in the background was also by a "Jones," specifically Tom Jones' song, "It's Not Unusual" for the length of the commercial. Toyota did an incredible job using the play on words "Keeping up with the Joneses." A comical and clever approach is needed to catch the viewers' attention, and Toyota was able to accomplish that. To put the cherry on top, Nick Jonas had a special appearance towards the end. His last name isn't quite "Jones," but it is close enough to star in this epic commercial. 
I may be biased, but I feel as if I can not go without talking about a commercial consisting of two of my favorite people: Colin Jost and Scarlett Johansson. The husband and wife appear in an Amazon Alexa commercial. It is known that Alexa takes commands, however, in this commercial, it is suggested that she can take it a step further and also read minds prior to a request. As the couple go about their typical, daily life, Alexa asserts herself into their conversations. For example, Jost asks Johansson if she has fun filming with other "hot guys," where Johansson obviously replies with the safe answer, "It's the worst." Alexa immediately interrupts by playing the famous song "Little Lies" by Fleetwood Mac. This funny commercial with two very well-known celebrities is bound to be stuck in the minds of many viewers for a while. 
Super Bowl LVI did not fail when it comes to the commercials. Whether your team won or lost, you can always thank the commercials for a good watch.
Leave a Comment
About the Contributor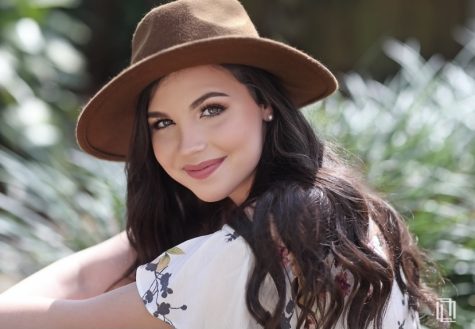 Alexis Drouant, Staff Writer
Hey y'all! My name is Alexis, but most people call me Lex. I am an Allied Health major and Psychology minor studying to be a physical therapist in the...