Saints promote Dennis Allen as Sean Payton's successor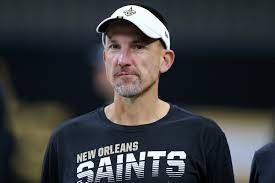 The New Orleans Saints have found their next head coach in former defensive coordinator Dennis Allen. This is only Allen's second head coaching job, the first being with the Oakland Raiders where he went an underwhelming 8-28 as their head man.
The Saints interviewed a few candidates before they settled on Allen. The other candidates included: former Saints' defensive backs coach, Aaron Glenn; former Miami Dolphins' head coach, Brian Flores; and Kansas City Chiefs' offensive coordinator, Eric Bienemy, who many thought would be the Saints' hire after enduring an eight hour interview Sunday night.
Allen was brought on as the Saints' defensive coordinator in the 2015-16 offseason. Allen was hired as defensive coordinator to fix a defense that had consistently been in the bottom half of the league for most of the half-decade prior, and Allen did just that. For three separate years, the Saints' defense has finished in the top half of the National Football League (NFL) in all major rushing defensive categories except for one.  
Allen has been one of the premier defensive coordinators in the NFL after the turn of the Saints, but was not given as much as a head coaching job interview until this season, which also just so happened to be the year Sean Payton retired.
The Saints' Head Coaching position looked to be one of the better jobs in the NFL, however, it will not come without its challenges for Allen. The Saints find themselves, once again, over their salary cap by $61 million. Though not as much as the $100 million they faced last year, the overage is still enough to be considered "Cap Hell" by many social media users. Another challenge that has come up in the past few days is a battery charge against Saints' starting running back and five-time pro bowler, Alvin Kamara. Kamara was charged with battery for an incident Saturday night, before the Pro Bowl, in which he and his friends caused "significant bodily harm" to a man.
This hire may not have been wanted—or even accepted—by some Saints fans, but the players seem to be on Allen's side. New Orleans Saints' defensive end Cam Jordan tweeted after Allen was hired, "As expected. Next subject up?" Former Saints' defensive end Trey Hendrickson also had praise for Allen. "He's all about the team, all about the players. He wants to get the best out of those guys every day and sets them up for success," said Hendrickson.
The future of the New Orleans Saints' has begun, and whether the fans like it or not, Allen is going to coach that future team. Geaux Saints!
Leave a Comment
About the Contributor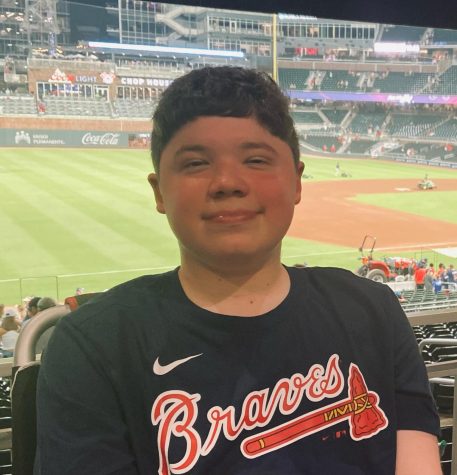 Brogan Burns, Sports Editor
I'm a Mass Communications major and a huge Saints fan. I'm from Chalmette, and I haven't seen my dog in a month.

Fun Fact: I've listened to the...