Senior Spotlight: Morgan Forshag
Morgan Forshag is a fifth-year senior for Nicholls State University's Women's Tennis Team. She was a Marketing major in undergrad, and she is currently pursuing her MBA.
Forshag is from Metairie, where she attended St. Mary's Dominican High School. She lost only three tennis matches in her four years of high school, and she was named New Orleans Outstanding Player of the Year in her senior year. 
She was also a 2016 Top 15 Female Athlete of the Year, and a four-star athlete coming out of high school. She later attended the University of Louisiana Lafayette (ULL).
Forshag spent two years at ULL and was named to both the ITA All-Academic Team and Sunbelt Commissioner's List in 2018 and 2019. Not to mention, she went 4-1 in doubles play before transferring to Nicholls State for her junior year.
Family is what started Morgan on the path to becoming a collegiate athlete. 
"My grandpa played tennis. He grew up in Belize and would always play there," Forshag said. "When I was younger, I went to tennis camp, and when I started playing, he was so happy. I just started getting addicted to it and wanting to get better and better. I would go out and play with him sometimes too."
Forshag is very inspirational to others around her, but she draws her inspiration from one of tennis' greats.
"My favorite athlete I would say in the tennis world is Caroline Wozniacki because she's always a fighter. I think we have similar game styles—we both get a lot of balls back and we both fight to the end and never give up," Forshag said. "In the tennis world, you call that a grinder. I think she carries herself well in the court and in the public. She does a lot for charities and races, stuff like that. I think she's awesome and very inspiring, especially to me as a tennis player."
Forshag's coach has a very high perspective of her as both a student and an athlete.
"Morgan is your typical student-athlete. She's someone who has goals and is striving to better herself. She's working as an intern in the President's Office, so Morgan is a great example of the success that a student at the university can have on and off the court," Coach Harkins said.
Forshag's willingness to help others both on and off the court is one thing that makes her stand out from many others in her position.
"She (Forshag) makes herself available; she's willing to share the experiences that she's had, and give feedback when someone new coming into the system is trying to learn and adapt. I'm very proud and honored to have her still contributing," Harkins said.
In her time here at Nicholls, she has found many ways to grow as a person—and not just as an athlete.
"Morgan has grown not only as a young lady on the court, but off the court and blossomed here at the university," Harkins said. "Her game has improved, she keeps striving and pushing herself, and even this year in her master's program she still has very high goals and expectations."
Freshman Constanza Cruz had nothing but praise for Forshag.
"She's my doubles partner: very helpful and always saying the right things at the right time," Cruz said.
Morgan Forshag has made the most of her time here at Nicholls, and she has helped others to do the same. The practices she's put in place for herself will lead to many exciting opportunities in her future. It is safe to say she will be missed by her teammates and coaches.
The tennis season will be starting soon, so stay tuned to see when Morgan plays next.
Leave a Comment
About the Contributors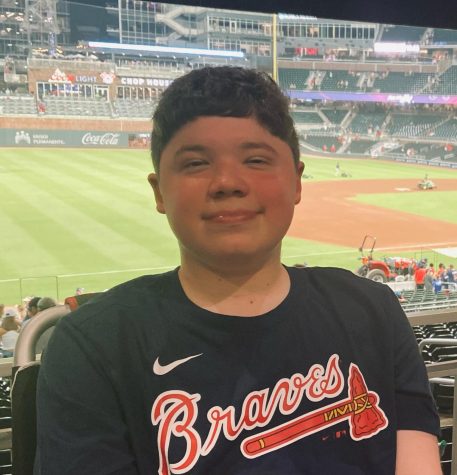 Brogan Burns, Sports Editor
I'm a Mass Communications major and a huge Saints fan. I'm from Chalmette, and I haven't seen my dog in a month.

Fun Fact: I've listened to the...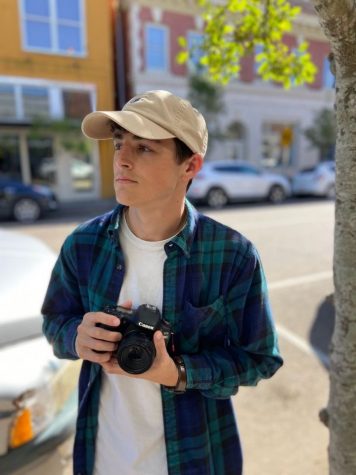 Avery Landry, Photo Editor
I mainly take pictures of student life and sports, so if you ever see me just holler, and I'll take a quick pic! Surprisingly, I am a sophomore in Accounting......