Men's Basketball Midseason Update
Nicholls State University's Men's Basketball team is 11-9 after dropping two of their first three conference games. 
The Colonels started the season 3-0 after a road win over the University of Northern Iowa and two home wins over Carver College, but they would go on to lose the next two to defending national champion University of Baylor and Texas Christian University (TCU). The Colonels would finish out the month of November with a five and three record.
Nicholls started the month of December on fire with three wins and a close three-point loss to now eleventh-ranked Wisconsin University. The Colonels would then drop the next two to PAC-12 opponent Oregon State University and number two ranked University of Purdue.
January started the Colonels off with the Southland Conference Men's Basketball Tip-Off tournament. The Colonels started with an 87-56 win over the University of Incarnate Word (UIW) and an 84-75 win over Texas A&M – Corpus Christi en route to the tournament final. Nicholls would then face Southeastern University in the final. Nicholls would ultimately keep the game close, but fall short with a 77-72 loss.
Conference play began after the tournament, with their first matchup being against the University of New Orleans. The Colonels stayed in the game until the Privateers pulled away in the last nine minutes to take a twelve-point win over the Colonels. Nicholls came back home for their next game against Northwestern State University which ended in an eleven-point victory for the Colonels, but the high would not last long after a loss to Southeastern two days later.
Ty Gordon is leading the team in scoring with 20.2 points per game and won Southland Conference Player of the Week honors five times in just eleven weeks played. Manny Littles has held it down leading the team in rebounds with 6.5 per game. Devante Carter is the team leader in both assists per game (3.6) and steals per game (2.0). Center Ryghe Lyons rounds off the list with a team lead in blocks with 2.0 per game.
Pierce Spencer, a defensive minded player, has recently found an offensive spark in himself. "I wasn't scoring as much, but as we got into conference play I learned that I can score the ball a lot better," Spencer said. 
With the recent offensive explosion, Spencer has expanded his game and has given the team one more weapon in addition to his defense. However, it is not to be forgotten that he has thirteen steals in the first six conference games.
Gordon also spoke on the everlasting quest to improve his shooting. "There's nothing wrong with getting extra shots in and making your shots," said Gordon. "On the next level, things are going to get harder for me. So, just being able to make shots consistently and efficiently." 
Coach Austin Claunch shared some insight into how he keeps his team motivated.
"We always say you either win or you learn and throughout those losses, there are things you could have done better," Claunch said."It's important to see what those things are and then implement those things in practice to help and improve those things." 
Claunch also spotlighted Jalen White, as he sung the praises of the sophomore from Pasadena, Texas.
"One guy that really embodies what college basketball is about is Jalen White. He's a guy who stays ready at all times," Claunch said. "Whenever he comes into the game, he's ready to get the job done." 
The Colonels are back Feb. 3 for a road game against UIW.
Leave a Comment
About the Contributor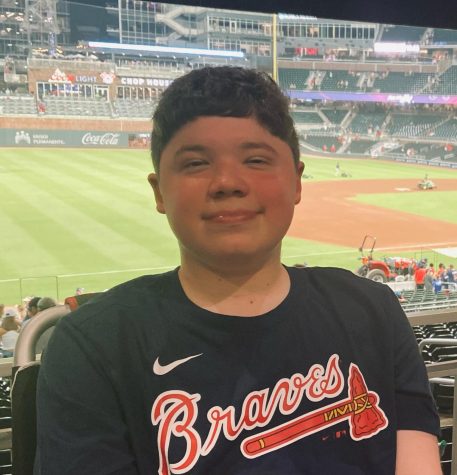 Brogan Burns, Sports Editor
I'm a Mass Communications major and a huge Saints fan. I'm from Chalmette, and I haven't seen my dog in a month.

Fun Fact: I've listened to the...