Colonels Against Drunk Driving
The previous fall semester was not an easy one for the community of Nicholls State University. Unfortunately, five Nicholls' students have fallen victim to the faulty driving of others. These tragic events bring to light the very necessary conversations that must be had about safe driving. 
Back in December, the University Police Department held a multi-agency press conference in response to the crashes that disrupted our community. The department, as well as many campus organizations, are looking to spread awareness and encourage students to be more responsible on the road. 
On Tuesday, Jan. 18, the University Police Department held an information expo in the Bollinger Student Union. Agencies from across the region joined them in providing safety information to students. 
A DWI bus was parked in front of the union for students to walk through and get a peek of what the process is like. In the quad, Assumption Parish Sheriff's Office was set up with impairment goggles and bikes to simulate the effects of driving impaired. 
The participating agencies were the Nicholls State University Police, Thibodaux Police, Port Fourchon Harbor Police, Morgan City Police, Berwick Police, Louisiana State Police Troop C, Louisiana Department of Wildlife and Fisheries, Lafourche Parish Sheriff's Office, Terrebonne Parish Sheriff's Office, and Assumption Parish Sheriff's Office. 
A Joint Agency Occupant Protection CheckPoint involving the Nicholls Police, Thibodaux Police, Louisiana State Police, Lafourche Parish Sheriff's Office and Terrebonne Parish Sheriff's Office was held on Wednesday, Jan. 19. At this checkpoint, the police were searching for seatbelt and equipment violations. Those with violations received warnings. 
On Thursday, Jan. 27, Nicholls Police partnered with Kappa Sigma Fraternity, Louisiana State Police and the Lafourche Parish District Attorney's Office for Colonels Against Drunk Driving. 
This event included a moment of silence for those lost due to impaired driving, a powerpoint presentation and impairment simulation stations. Counselors from the University Counseling Center and South Central Louisiana Human Services Authority will be in attendance to discuss how to further the conversation about not driving while under the influence. 
Nicholls' Chief of Police, Alexander Barnes said, "From the way it looks, our students made the right choices but have fallen victim to others. What we're looking for now is our students' help in having those difficult conversations with their friends, family and loved ones to spread the word to get more people to be responsible." 
There are three basic procedures drivers can follow in order to be safer on the road: wear a seatbelt, do not drive while distracted and do not drive when impaired. 
Wearing a seatbelt is one of the most effective ways to reduce injuries or fatalities in a crash. By properly wearing a seatbelt, over your shoulder and across your waist, you will be safely secure in your seat during a crash. Airbags are not replacements for seatbelts, as they do not prevent ejection the way a seatbelt will. Seatbelts have been the same over many years simply because they work. The force from a crash has the ability to spread across your body, and a seat belt allows your hard bones to receive the crash forces instead of your vital organs. This greatly reduces the chance of being severely injured or worse in a car crash. Not only is it the law, but a seat belt increases your chance of surviving a crash to over 50 percent. 
Distracted driving is one of the main causes of crashes. Doing anything that averts your eyes and attention away from the road is considered distracted driving. Texting and driving, eating, shuffling through music or even talking to a friend has the potential to distract the driver away from the road, causing a crash. With the driver's eyes away from the road, a red light could go unnoticed, a car could suddenly come to a stop or a person could hurriedly cross the road. By traveling at 55mph and looking down for only four seconds, a driver can travel the distance of a football field without looking at the road. By focusing our gaze on the road, we can be prepared for any potential dangers, and we can ensure safety by being a better defensive driver. 
Much like distracted driving, impaired driving is just as dangerous, causing over half of Louisiana's fatal crashes. By driving impaired, you put yourself and every innocent person on the road in danger. Anything that affects your judgment, vision or balance is considered impairment. Traditionally, impaired driving is associated with too much alcohol, but it could also be caused by prescription medication. If it makes you feel differently, it will make you drive differently. Always have that ride home at the end of the night so that the right choices can be made, ensuring safety for all on the road with you. 
Ross Brennan, the public information officer for State Police Troop C, said, "There are many options out there to help reduce impaired drivers on the roadway. Apart from the chance of being arrested, you also chance destroying your life or another's if you chose to drive impaired, even if it's only once. The risks you take are just not worth it. By following these three simple steps, we can all work together to help make the roadways a safer place and avoid tragedy." 
Driving irresponsibly has the power to cause irreversible damage, and it is vital that the Nicholls community join the cause and continue the conversation. Driving while impaired is never a smart decision. As the community learns to heal, it is important to learn how to drive responsibly so that a pathway may be carved to a safer semester and a brighter future.
Leave a Comment
About the Contributor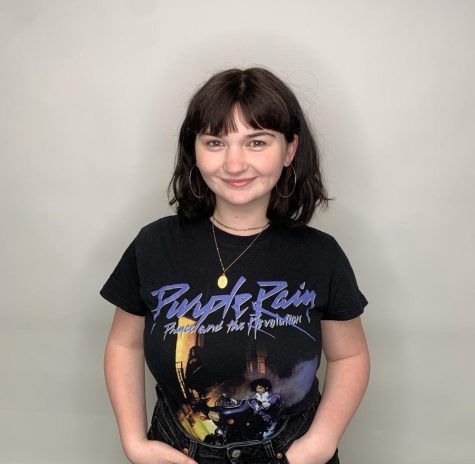 Evan Cressoine, Online Managing Editor
My name is Evan Elizabeth Cressoine. I'm a junior here at Nicholls, from Houma, studying creative writing. Above all, I am a storyteller. I've been...