New Orleans Saints Head Coach Sean Payton announces retirement
On Jan. 25, long-time New Orleans Saints head coach Sean Payton decided to call it a career.
Coach Payton started his career as a quarterback at Eastern Illinois University in 1983. He went undrafted in 1987 before being picked up by the Chicago Bears the same year. The undrafted Eastern Illinois quarterback would play for three lower league teams before retiring as a player and transitioning into his coaching career.
Coach Payton began as an offensive assistant at San Diego State University. He would then climb the college ranks until being brought into the NFL as the Philadelphia Eagles quarterback coach in 1997.
Coach Payton would then be brought to the New York Giants to be the quarterbacks coach and eventually offensive coordinator from 1999 to 2002.
In 2003, Coach Payton joined the Dallas Cowboys where he would learn under one of the greatest football minds in Coach Bill Parcells. 
A relatively young Sean Payton and Coach Parcells would butt heads in Dallas at first due to Payton's aggressive nature, earning him the nickname of "Dennis the Menace." However, Coach Parcells would come around to Coach Payton after seeing his passion for football. Coach Payton learned a lot from Coach Parcells that would help him in the following years
Coach Payton was hired by the New Orleans Saints to be the head coach in 2006 after leaving the Cowboys. He was joined with quarterback Drew Brees to bring a fresh slate to the Saints after Hurricane Katrina ravaged the city of New Orleans. 
In Coach Payton's first season, he led the Saints to their first-ever NFC championship game. Coach Payton later won Super Bowl XLIV in 2009, becoming the first coach to win a Super Bowl in New Orleans' history.
Coach Sean Payton would continually keep this team competitive over the next 12 years, having the fifth-highest win percentage over that timespan. He went 121-72.
Coach Payton won the 2006 Coach of the Year Award, and he won his one and only Super Bowl in 2009.
It is not clear who the next Saints head coach will be, but one thing is clear, they will have some very big shoes to fill.
Leave a Comment
About the Contributor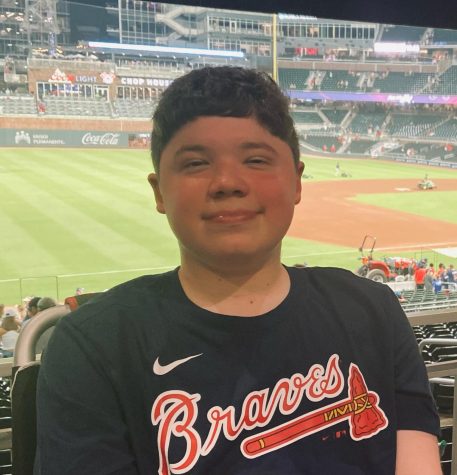 Brogan Burns, Sports Editor
I'm a Mass Communications major and a huge Saints fan. I'm from Chalmette, and I haven't seen my dog in a month.

Fun Fact: I've listened to the...