"The French Dispatch" review
Wes Anderson's latest film, "The French Dispatch," was released very recently into theaters exclusively. 
The film has an all-star cast featuring Bill Murray, Elizabeth Moss, Tilda Swinton, Jeffrey Wright, Adrien Brody, Owen Wilson, Timothée Chalamet and many more.  
This is probably the "most Wes Anderson movie" I have ever watched. Anderson is best known for his symmetrical shots, immense cast and witty humor. 
While I did not dislike the film, there are a few elements that I did not like. It may be due to the anthology nature of the film; I have never really enjoyed many of those types of films, such as "Pulp Fiction" or "Sunshine State."
I also thought the pacing was a bit off, and I felt as though some of the cast never really had time to shine, such as Williem Defoe. 
There were even times where I, shamefully admit, were checking the time. I am a big fan of Anderson's previous works, so this took me by surprise. 
Other than that, I found the film really interesting. The film seemed like a love letter to historic journalism. 
I really liked the short story featuring Frances McDormand and Timothée Chalamet. I found the humor and story of it all to be really great. 
The final story featuring Jeffrey Wright and Edward Norton was also a highlight in terms of humor. The story also featured an animation sequence that was definitely a laugh out loud moment in the theater.
While "The French Dispatch" isn't one of my favorite Wes Anderson films, it definitely had great moments. I feel as though the cast was not fully utilized, but otherwise, the film was a very funny and visually fun film.
Leave a Comment
About the Contributor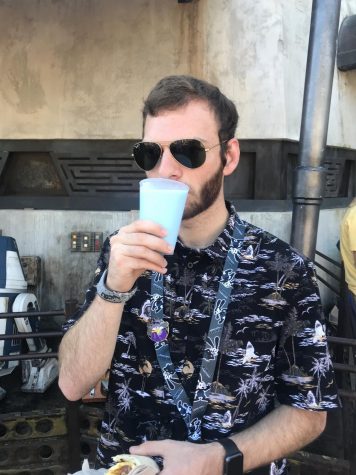 Owen Callais, Entertainment Editor
Hey, I'm Owen! I'm a senior English and Film major. I love to go hiking and watch movies.

Fun fact: My role models are Steve Irwin and Forrest Galante,...