What's the Taylor Swift hype all about?
Fans are "burning red" after Taylor Swift released her version of "Red" this past week. 
Back in 2019, the artist said that she would be re-recording her catalog of music since she did not have ownership over some of her albums. 
Instead of fighting Big Machine Records for ownership, she decided to re-record all of her old songs. The new recordings maintain most of the lyrics and the rhythm of the original songs, but this time they are Taylor's version. 
If there is an artist that is always listening to what her fans have to say, it is Taylor Swift. She has been listening and paying attention to what her fans want over the years. With the re-recording of the albums, she's giving them what they would have wanted to hear in the original albums, as well as recovering ownership of her work. 
The feud began when Big Machine Records was acquired by Scooter Braun, which gave him ownership of her work. Swift was offered to come back to Big Machine Records and regain ownership of her work one-by-one in exchange for every new album that she released. 
Braun also kept her from performing the tracks in these albums live and from using them in her film "Miss Americana." So, instead of giving in to what he wanted, she decided to regain control of the situation and make sure profits from the albums were directed her way. 
Taylor's voice sounds a lot more mature in the newer version of "Red" and "Fearless," as she has lost the hard southern accent that she had in her teen years. 
Not only has she recorded newer versions of the songs in these albums, but she also decided to add songs that she refers to as "Songs From the Vault." These songs come from what the discography would not allow her to release at the time of their creation. The songs also complete the puzzle pieces that fans had been missing about the fact that this album is all about her relationship with Jake Gyllenhaal. 
"Red" includes an extended 10-minute version of "All Too Well" that became the album's promotional centerpiece. 
In this longer version, the artist goes deeper into the breakup ballad that her 
'Swifties" have made a favorite over the years. Swift also wrote and directed an equally sad short film to go with it, starring Dylan O'Brien and Sadie Sink. 
The resurfacing of these albums has been so important for fans because Swift's songs have helped many through the process of breakups, and it has also helped them to move on from those feelings. 
Fans have suffered with her and supported her through the process of healing because she knows just how to put a devastating relationship at a young age into words.
Leave a Comment
About the Contributor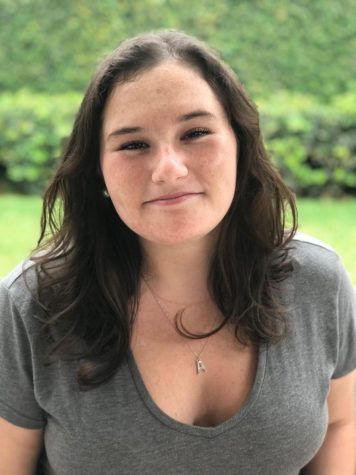 Alexia Castellon, Print Managing Editor
My name is Alexia Castellon. I'm a Mass Communication senior with a concentration in PR. I was born and raised in Nicaragua, and I am fluent in Spanish...