How the Manning Passing Academy transformed Lindsey Scott Jr.'s game
Nicholls State University quarterback Lindsey Scott Jr. took part in the Manning Passing Academy this past summer and is subsequently having the best season of his career.
The Manning Passing Academy is run by the Manning family which includes the likes of Peyton, Eli, Cooper and Archie Manning. It features a group of upwards of 1,000 high school quarterbacks that participate in practices and drills to better their skills. These activities are led by college quarterbacks who are brought in as counselors, and Scott Jr. was given the opportunity to be a counselor this past summer.
The Manning Passing Academy was a great opportunity for Scott Jr. to develop his leadership skills by helping other quarterbacks who want to be where he is. He also took the time to learn from those who have been where he wants to go.
"I learned a lot of things from some hall of famers; how to prepare film wise, how to prepare for the week, how to be a better leader, how to pull the best out of your teammates," Scott Jr. said. "Obviously, I learned mechanical things like throwing but that's kind of assumed when you go through a camp like that, and a lot of intangible things that I learned from those guys that I'll be able to use through the season."
The preparation and things that you cannot see during the game are some of the most important things when it comes to football, and it has contributed heavily to his success this season.
Scott Jr. really learned how to pick apart defenses over the course of the camp which has led to him being top 25 in the FCS in passing yards with 1,898 yards and ranked sixth in the FCS in rushing yards with 907 yards, only one yard away from being the fifth-best.
Scott Jr. also thrust himself into the record books last Saturday in the matchup of the NSU's, as he picked up his sixth 100-yard rushing game this season, the most by any Nicholls player.
"We had one meeting in the team meeting room with Peyton, Eli, and Matt Nagy from the Chicago Bears, and they're up there talking about everyday quarterback stuff; Quarterback is a little bit of a different position where if you're having a bad day, people will notice. You could be an offensive lineman and not be having the best day and go unnoticed," Scott Jr. said. "At quarterback, there's always eyes on you, that's one thing I learned that no matter if you're having a bad day or a great day, you have to be the positive energy and the catalyst for your teammates and your offense."
Scott Jr. took the time to realize that he is the focus of the team. He gets noticed for the good, the bad and the ugly, and this taught him that he has to always be on top of his game because the team responds to him.
"I think any time those guys can get extra work outside of our football area, where they can go be with somebody else and see how other people do things, it is a good thing; I obviously think they get something out of it, and I think it's bonus knowledge" Coach Rob Christophel said.
Scott Jr. learned from proven players and coaches, and then he took that knowledge and ran with it. While using this newly found knowledge, it has greatly benefited not only Scott Jr. but also the entire Colonel team.
Leave a Comment
About the Contributors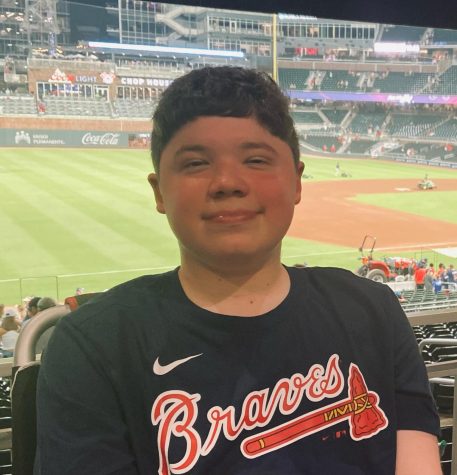 Brogan Burns, Sports Editor
I'm a Mass Communications major and a huge Saints fan. I'm from Chalmette, and I haven't seen my dog in a month.

Fun Fact: I've listened to the...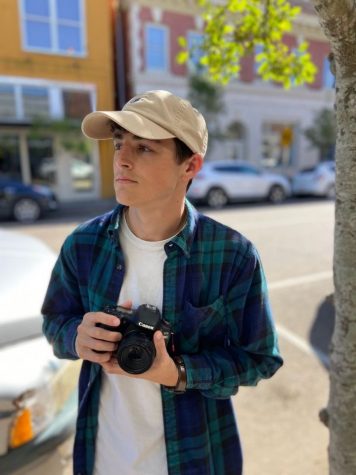 Avery Landry, Photo Editor
I mainly take pictures of student life and sports, so if you ever see me just holler, and I'll take a quick pic! Surprisingly, I am a sophomore in Accounting......