Hey Freshman! The importance of getting involved on campus
Adjusting to college life can be overwhelming, hard and stressful. Every student comes with their own hardships when beginning college. 
Adjusting to the new freedom that college gives you can be difficult. Some students are away from home and learning to live on their own for the very first time.
Aaron Wemhoff, freshman Culinary Arts major from Texas, finds procrastination to be a large obstacle since entering college. He finds that setting alarms allows him to keep an organized schedule to do school work.
"I would set a schedule for when you need to do certain work because procrastination is a big issue of mine, so having specific alarms to tell you to do this assignment helps." Welmhoff said.
Kai Martin, freshman History major from Lockport, is also a part of the Bridge to Independence program.
He finds that there are some difficulties when entering college but the Bridge to Independence program and the counseling center have been a big help to him when he is stressed. 
"The people in Bridge to Independence have helped me a lot," Martin said. "I am in the counseling center and that helps but going for walks around campus sometimes helps and hanging out with friends." 
Jake Chauvin, freshman Geomatics major from Thibodaux, plans to join Phi Mu Alpha; but he does not want to put too much on himself during his first semester.
Adjusting to life with the COVID-19 pandemic and Hurricane Ida has been hard but he sees a positive side too.
"The adjustment to the pandemic and the recent hurricane has been quite difficult to focus on the tasks at hand," Chauvin said. "One positive aspect that can come from these adverse events is that I'll be prepared to take on adversity head on because of my experiences over these past few years." 
Mazzie Ledet, freshman Dietetics and Business Administration double major from Houma, has faced many difficulties since transitioning to college. Ledet said that parking has been the biggest problem on campus this semester. 
"Finding parking spaces is extremely difficult," Ledet said. "My roommate and I park the car in one spot and leave it there all day unless we are getting dinner on the weekends or going to the rec center."
A common complaint from freshmen is the heavy coursework load. 
"Coursework is definitely harder than what I had in high school, and I think the hardest part about classes for me this year is adjusting to the lecture style courses," Ledet said. "I've always been more of a hands-on learner because that's how I was taught my entire life, so starting college and having to learn just from listening to a professor talk is challenging." 
Being involved with organizations and extra curriculars allows most students to make friends.
"Making friends has not been hard for me so far, however if I hadn't joined Chi Alpha, I probably wouldn't have made any new friends this far into the semester," Ledet said. "Being involved has definitely helped me to meet new people that I'm glad to call my friends." 
Ledet stresses the importance of visiting all the popular places around campus if you are an incoming freshman.
"I would tell every freshman to go to all the places, and by this I mean, spend time in the library, quad, cafeteria and union," Ledet said. "Get exposure to campus life because if you come to class and then go home it will be really hard to find your place in the college world."
If any student is thinking of joining a student organization, Nicholls has a page dedicated to organizations around campus. It has the name and the contact information of the student and advisor in charge. Visit https://www.nicholls.edu/organizations/directory/ to find out more.
Leave a Comment
About the Writer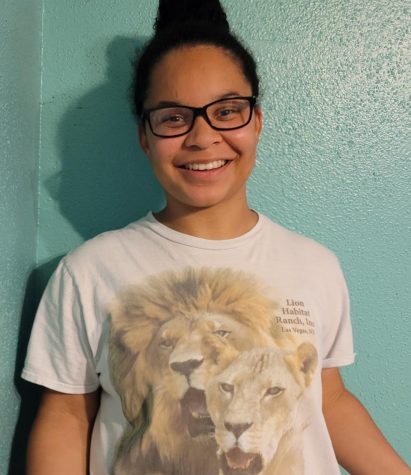 Britney Coleman, Staff Writer
I am a senior Public Relations major. I am from Westwego, Louisiana. I enjoy spending time with my dog and traveling. A weird fun fact about me is that...