Best things to do for Spooky Season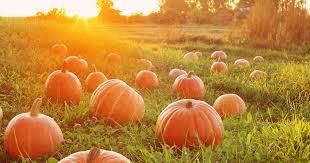 Spooky season is among us, and what better way to celebrate than by going on spooky adventures with your friends? From haunted houses to corn mazes, here are just a few things that you can do nearby to commemorate Halloween and the month of October!
In need of some pictures for Instagram? These are some cute photoshoot ideas!
PUMPKIN HEAD PHOTOSHOOT: Carve a pumpkin and cut out the bottom hole to fit over your head. Then, take pictures! You can take pictures anywhere that you are comfortable.

GHOST PHOTOSHOOT: Use this classic Halloween costume for some entertaining pictures! Take a white sheet and cut out two holes for your eyes. Then, take pictures! 

COSTUME PHOTOSHOOT: Dress up like a scary character and go in public to take pictures! You might get some weird looks, but you are still going to get some funny pictures out of it. 

PUMPKIN PATCH PHOTOSHOOT: Yes, this has been done before, but who says you cannot do it again? After all, is it really a spooky season if you do not see at least one person post pictures at a pumpkin patch? Keep reading for a list of pumpkin patches nearby!
Are you craving an adrenaline rush with some spooky sightings? These are some of the best haunted houses nearby!
THE 13TH GATE: Located in Baton Rouge, this gigantic haunted house is determined to leave you shaking in your shoes! They also have escape rooms if that is up your alley. Buy tickets here:

https://13thgate.com/

RISE HAUNTED HOUSE: Listed on America's Favorite Haunted Attractions (

https://www.americasfavoritehauntedattractions.com/

), the Rise Haunted House in Tickfaw, Louisiana is certainly a haunted house that you cannot miss! Rise is unique for having 3 different attractions: a haunted hayride, a haunted asylum and an abandoned bed and breakfast. The actors and set design will have you feeling so immersed in the storylines that you might even forget where you are. Spooky, right? Buy tickets here:

https://risehauntedhouse.com/tickets/

THE MORTUARY: New Orleans is home to plenty of spooky lore, and The Mortuary Haunted House only adds to it! Open since 2007, this haunted house has been a yearly must-visit for many. This year's theme is "INFERNO," which is bound to scare all visitors that arrive at this iconic attraction. Buy your tickets here:

https://themortuary.net/buy-tickets/#/select
Do haunted houses induce nightmares for you? No need to fear because there are plenty of more lighthearted attractions to attend this year!
CAJUN COUNTRY CORN MAZE: Do not let the name of this attraction fool you because there is more than just rows of corn to walk through! From various tractor-pulled roller coasters to haunted hayrides at night, this corn maze is fun for all ages. This is located in Pine Grove, Louisiana. Buy tickets here:

http://www.cajuncountrycorn.com/

BOO AT THE ZOO: Held annually at the Audubon Zoo in New Orleans, this adorable Halloween celebration is just too fun to ignore! From trick-or-treat houses to a ghost train to even a monster maze, there are plenty of fun activities here that will not leave you crying for mommy. Buy tickets here:

https://events.audubonnatureinstitute.org/boo/

HOUMA PUMPKIN PATCH: Located just a few minutes away from campus in Schriever, this pumpkin patch is home for many cute photo opportunities! They are open for Halloween weekend. 

MRS. HEATHER'S PUMPKIN PATCH: Here is yet another adorable pumpkin patch in Hammond for pictures and more!

http://thfarms.com/pumpkinpatch/schedule-admission/
Have a Happy Halloween and an amazing spooky season! Stay safe, Colonels!
Leave a Comment
About the Contributor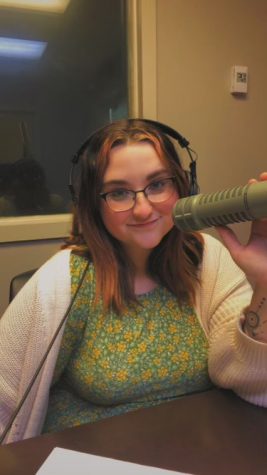 Miranda Danos, Staff Writer
I am a sophomore Mass Communications major with a focus in Journalism and a minor in Literary Studies. When I graduate, I plan to move to Atlanta and strive...