Suicide and Stress: What is it and how do I overcome it?
Suicide is when someone harms themselves with the intention to end their life. 
During college, stress is very common. You have to focus on making good grades while working, participating in extracurriculars and dealing with everyday life.
At this time, most of the Nicholls community is very stressed. We are living through a once in a lifetime pandemic, and we had a hurricane that turned most peoples' lives upside down. 
Most are struggling with things you may not be able to see, and some people may think of suicide as a way out. It can be their way of taking control of their lives again.
According to CDC, suicide is the second leading cause of death between the age of 15-24. Suicide is also the tenth leading cause of death in the United States. Over 47,000 Americans died from suicide in 2019. That is an average of 130 deaths a day, 1 death every 11 minutes. 
Suicide has always been a big debate on whether it is preventable or not. Krystyn Dupree, Licensed Professional Counselor, National Certified Counselor and Counselor in Training Coordinator for the Nicholls State University counseling center, believes suicide is preventable.
"Yes, it is preventable, and that is because research shows that most people who are experiencing suicidal thoughts comes from an episode of depression," Dupree said. "It might not be some chronic long term mental health condition, that they sought counseling for, that they've had for the course of their lifetime, but it could just be situational factors that led them to experience an episode of depression."
Dupree stresses the importance of seeking help during a season of depression. 
"On average, one in four adults will experience one episode of depression in their lifetime, so, if you can treat the depression, then you are potentially able to prevent the suicidal thoughts which lead to the suicidal actions," Dupree said.
There are many warning signs to look for in someone who may be suicidal. Dupree explained that the main warning sign is depression. Stress can lead to depression, and the other signs to look for are changes in appetite or sleeping patterns, lack of hygiene, students who have had major life situations or students who used to go to class and no longer attend. 
There are many ways that you can deal with stress to prevent unhealthy thoughts. 
Dawn Barras, Programs Director at Plaquemines Cares Community Care Center, stresses the importance of meditation, journaling and exercise as a form of coping with stress. Getting it out of your head is a start, and that can be writing it down or taking a run to clear your mind. 
Your mental health is just as important as your physical health!
If you feel that you need any kind of mental health help, the Nicholls State Counseling Center is available in Elkins room 224. You can schedule an appointment Monday-Friday between 8 a.m. and 4:30 p.m. through their website at https://www.nicholls.edu/counseling/. They are also available through email or telephone. If your situation is life threatening, contact the University Police Department at 985-448-4746.
Leave a Comment
About the Contributor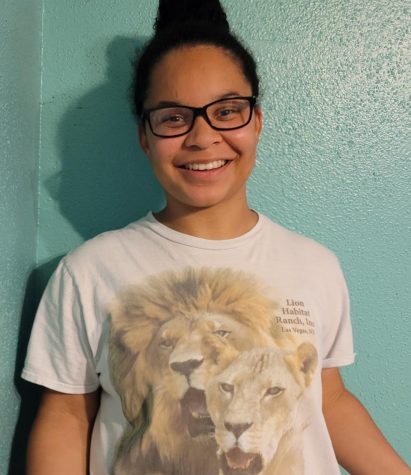 Britney Coleman, Staff Writer
I am a senior Public Relations major. I am from Westwego, Louisiana. I enjoy spending time with my dog and traveling. A weird fun fact about me is that...