Donda controversy
Kanye West is in the middle of releasing his tenth studio album "Donda," but what appears to be a lack of interest in himself is causing major setbacks.
Much controversy has surrounded Kanye's tenth studio album "Donda," which is named after his late mother who died in 2007. In the past, there have been delays of release dates. The initial release date was set to be July 24, 2020, but Kayne did not meet it.
Kanye held two different release parties at the Mercedes Superdome in Atlanta, neither of which delivered the complete album. The cost of tickets to these events were $20 and $50, respectively. He also donated 5,000 tickets to the Atlanta University Center Consortium. According to The Guardian, a local restaurant owner, Pinky Cole, gave out 1,000 additional tickets. However, the arena was still not full.
Kanye arrived two hours late to his first listening party on July 22. His arrival came halfway through the playing of his song "Come to Life," and he was wearing a red puffer jacket with matching red pants and orange shoes. He had no microphone, he didn't interact with his fans, and he spent most of his time on stage either standing still, swaying or dropping to his knees in a prayer-like motion.
This seemed to bother the fans, as they could be heard chanting "say something."
As the night progressed, fans began to realize that "Come to Life" was the song closest to completion in his album. Other songs were only played in snippet or demo form.
Once he finished his show, Kanye set up a livestream that showed him doing activities other than making music such as working out and sleeping.
Kanye held the second listening party for the release of "Donda" on Aug. 5 with the new music set to release at midnight on Aug. 6. However, the album was once again delayed shortly after the second listening party.
During the second listening party, he appeared in the same red outfit. The album was like the album that was played at the first listening party on July 22 but was better produced. New songs were released, new verses were added to the existing songs, and the album made several references to Kanye's upcoming divorce with Kim Kardashian. For example, one song's lyrics explicitly say, "I'm losing my family."
Kanye was said to be living in the Mercedes Superdome as he finished his album, which was confirmed by the arena representatives who stated he was staying there.
There are numerous stars set to appear on "Donda," such as Baby Keem, Pusha T, Jay-Z, Travis Scott and Don Toliver.
Kanye is holding a third listening party at Chicago's Soldier Field on Aug. 26. Tickets go on sale Aug. 20, and the show is set to begin at 9 p.m.
"Donda," as of now, will be released on Aug. 27. The album is now available for pre-order on Apple Music.
Leave a Comment
About the Contributor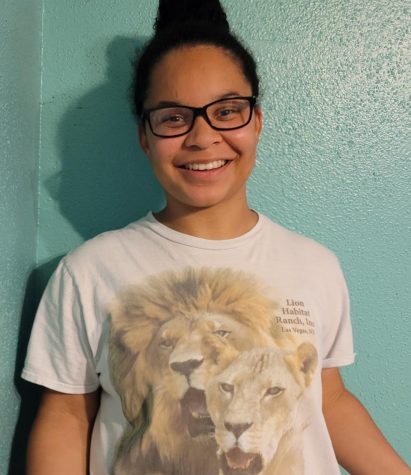 Britney Coleman, Staff Writer
I am a senior Public Relations major. I am from Westwego, Louisiana. I enjoy spending time with my dog and traveling. A weird fun fact about me is that...