Opinion: My First Time Trying Crawfish
I've been living in Louisiana for almost two years and had never eaten crawfish, until today. I'm not a seafood person but ever since I moved here, I knew the day would come where I would try it… because it is "that Louisiana thing." So, I will walk you through the experience of a person who had never even seen crawfish before.
I had been hyped about crawfish for over a week and to say that I was also terrified by it is an understatement. I had a taste of it on Monday when SPA did the Crawfish Fettuccine giveaway. However, that did not prepare me for what I saw when I opened the to-go box for Crawfish Day. I made sure I had a crawfish-loving person with me because I knew I would need help.
During the Crawfish Day event, I sat in the parking lot of Ayo Hall under the burning sun with one of my friends and my sister, opened the box and screamed. I saw bright red huge bugs staring back at me with a piece of yellow corn and potato on top. I tried to grab one and lifted it to see an even bigger one pointing its claws at my face with its shaky whiskers judging me. My friend tried to show me what I had to do in order to get the meat out, but I couldn't even hold the thing properly.
After a couple of failed attempts, I was able to twist the head off of one and sort of peeled some of the crawfish's tail out. While its legs kept digging into my fingertips, I kept screeching because it was falling apart. Y'all make it seem so easy, "Just twist and pinch!" but I didn't even know where to pinch or what to twist. At some point, I got the hang of it and managed to get through the whole thing successfully.
I will admit that the taste was pretty great, so good in fact, that I ate all of it (probably half because most of it stayed in the shells). Overall, crawfish day was undoubtedly a one-of-a-kind experience, and it is safe to say I will be having crawfish again.
Leave a Comment
About the Contributor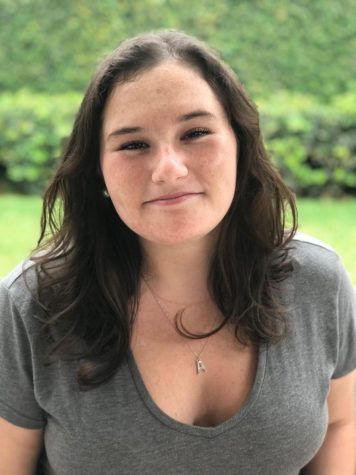 Alexia Castellon, Print Managing Editor
My name is Alexia Castellon. I'm a Mass Communication senior with a concentration in PR. I was born and raised in Nicaragua, and I am fluent in Spanish...