Nicholls replaces outdated phone systems
Nicholls State University will be replacing the old phone systems with a cloud-based phone system on all campus locations during the summer break. 
The new phones will have a virtual phone system that is hosted in the cloud and will allow every faculty member to access their desk phone whether they are in or out of their office, as long as they are connected to the internet. 
"Each individual who has a phone number assigned to them in the directory will have all that feature and functionality, whether they are at their desk or away from campus," CIO Sam Cagle said. 
The current plan is to replace all of the phones on campus by July 1. Since the new system will be outsourced, all of the maintenance and updates that are required will be handled directly by Ringcentral. 
"The advantage for us is that the single phone technician that we have on campus can now actually spend time helping people get their phones set up properly and use them properly versus putting out fires and dealing with wiring problems," Cagle said.
Another advantage of the new system is that it will allow faculty and staff members to install an app on their cellphones, tablet or computer to access their desk phones no matter where they are on the internet. The application has a do-not-disturb feature so that the remote phone system reroutes their calls to their device only during office hours. 
Not being able to access desk phones on campus was one of the challenges faced when everyone went home during the pandemic. Even though voicemails would go to emails, faculty and staff could not return calls from their Nicholls phone and with this new system they will be able to do that. 
The phone systems that are currently in place on campus are over 20 years old and have not been properly supported in the last 10 years. The problem with outdated systems is that nowadays it is hard to find replacement parts which has been a bump on the road for the university because if the phones break, the company is no longer able to replace the parts. 
"The technology is pretty outdated and to modernize it, for example, we need to start doing 911 locations in offices to add that to our whole system, the cost is very expensive," Cagle said. 
The cost of maintaining the current phone systems has increased over time reaching a cost of approximately $170,000 a year. With the new phone system, all of the maintenance costs and 911 systems are included at a cost of approximately $150,000 a year. The university would be looking at a net impact of $16,000-$22,000 on their fiscal year savings. 
"We'll be in a better place for disaster recovery or if a storm comes through and we lose our internet we have a dedicated circuit for this phone system in the cloud. So overall I think we will be able to provide a much better service reliably and we'll be able to offer it at more locations whether you're on campus or off-campus," Cagle said. 
Leave a Comment
About the Writer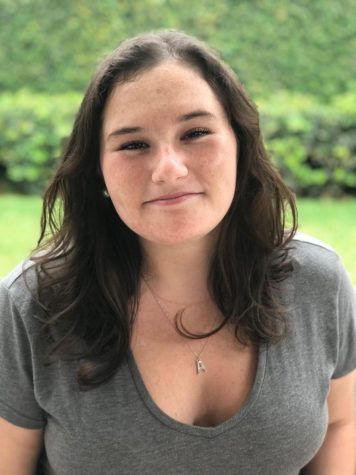 Alexia Castellon, Print Managing Editor
My name is Alexia Castellon. I'm a Mass Communication senior with a concentration in PR. I was born and raised in Nicaragua, and I am fluent in Spanish...