"You" renewed for Season 3
The Netflix original show "You" was renewed for a Season 3 back in January of 2020. Many fans were excited by this announcement as both seasons of the show have been huge hits with viewers. 
The show follows Joe Goldberg (Penn Badgley) as he does everything he can to win a girl over even by going to great lengths to do so. The last season of "You" ended with Joe being in a relationship with Love Quinn (Victoria Pedretti) who turned out to be just as crazy as he was.
It was revealed at the end that the pair were expecting a baby. However, the season didn't seem to end all that happy for Joe. Right before the credits rolled on the last episode, he looked over the fence to his neighbor, a young woman reading books by the pool and he began to feel obsessed with her.
The new season of "You" hasn't been given an official release date just yet but you can expect it to be released later this year. The closest fans have gotten to a release date was a picture on Instagram from showrunner Sera Gamble as she posted a picture of Season 3 Episode 10's script with the caption getting closer. 
Penn Badgley and Victoria Pedretti are both set to reprise their roles as Joe and Love. The rest of the cast will consist of Love's mother, Dottie, played by Saffron Burrow. As well as "Chilling Adventures of Sabria" star, Tati Gabrielle, who will play a librarian who lives in Joe and Love's neighborhood and doesn't let much get by her. 
There's also "Crazy Ex-Girlfriends" star, Scott Michael Foster, who will play a local TV reporter and a single dad with his own "secrets." "NCIS" Shalita Grant will also appear as Sherry, a mom influencer who acts down-to-earth and kind but is a mean girl under the service. 
Not many details have been released on what the third season will be about but you can expect it to follow Joe as he deals with his new family life while obsessing over someone new. 
You read the third book in the series (which the show is loosely based on) titled "You Love Me" by Caroline Kepnes, which was released on April 6. The book follows the story of Joe but his storyline in the book does differ from that of the Netflix series. For now, you can go back and rewatch the series that way you will be refreshed when the third season finally releases. 
Leave a Comment
About the Contributor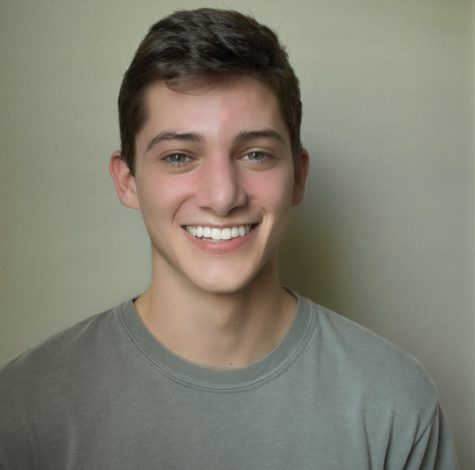 Brandt Solar, Entertainment Writer
Fun Facts:

If I could travel anywhere it would be to Greece 
I would love to live in New York one day
Netflix and Naps are my favorite pastime