Taylor Swift's New Album
Singer and songwriter Taylor Swift just re-released her second album "Fearless (Taylor's Version)" and now she finally owns the album. 
When Taylor first got into the business at the age of 15 she signed with Big Machine, a record label located in Nashville, Tennessee. However, the record label owned the rights to her first six albums and they didn't want to give the albums to Swift when she left.
 Kelly Clarkson tweeted, "@taylorswift13 just a thought, U should go in & re-record all the songs that U don't own the masters on exactly how U did them but put brand new art & some kind of incentive so fans will no longer buy the old versions. I'd buy all of the new versions just to prove a point." 
That's exactly what Swift did. Once her 13-year contract was up with Big Machine record labels last November, she was finally able to re-record all her albums. 
The new "Fearless" album features brand new cover art as well as six songs from the vault that weren't included the first time. Two out of the six new songs feature other artists. 
One of them was released before the album's original release day, "You all over me" which features Maren Morris. The other song is called "That's When" which features Keith Urban. These songs have been major hits with fans because everyone knows how lyrically talented Swift is. 
All of the other songs in the album are the exact same tracks from the original album,
"Fearless (Taylor's Version)", but that doesn't mean you shouldn't listen to them. On the new album, you can hear how Swift's voice has grown over the years. 
You can appreciate how she is able to hit several of the notes on her own as she doesn't need any background vocals to help her out. 
Fans have taken to Tik Tok and shown all their favorite parts from the songs that sound different from the first original album. Many fans are even showing their support by purchasing the new album because Swift finally owns them. 
If you want to listen to Swift's album "Fearless (Taylor's Version)" you can stream it on Apple music, Spotify or purchase the album through the itunes store. 
Leave a Comment
About the Writer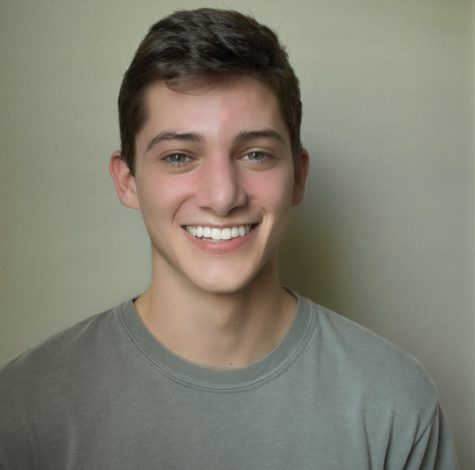 Brandt Solar, Entertainment Writer
Fun Facts:

If I could travel anywhere it would be to Greece 
I would love to live in New York one day
Netflix and Naps are my favorite pastime