Moxie movie review
Inspired by her mother's rebel girl years, and a newly found friendship, a young teenager starts a feminist revolution in the new film "Moxie." 
The movie follows the story of a girl named Vivian (Hadley Robinson) as she takes action and begins to stand up for the rest of the girls in her high school. The movie addresses many of the current real-world issues that high school girls struggle with, yet concentrates on the rise of female empowerment that has been promoted in recent years. 
After going through her mother's old stuff, Vivian gets the idea to write an anonymous zine that exposes bullies (mainly guys) to the rest of the community in the school and she calls it "Moxie." She feels the urge to do so because she can no longer bear the poor behavior and the sexist administration of her school. A place where boys get to rank girls for the potential of their body parts on social media and get celebrated for it, while girls get sent home for wearing spaghetti straps in school and sexual assault accusations are disregarded. Through Moxie, Vivian inspires girls to stand up for themselves and to speak up. A small group of rebels comes together to protest and start a feminist revolution. 
Directed by Amy Poehler who also stars as Vivian's rebellious mom, "Moxie" is a movie that reminds us of the 90's girrrrl power that is part of today's feminist activists. The movie does not only portray how girls fight for their rights but also how great it is for men to be part of the fight and support us every step of the way. 
The movie is available for streaming on Netflix. I would definitely recommend you watch it and join the revolution too!
Leave a Comment
About the Contributor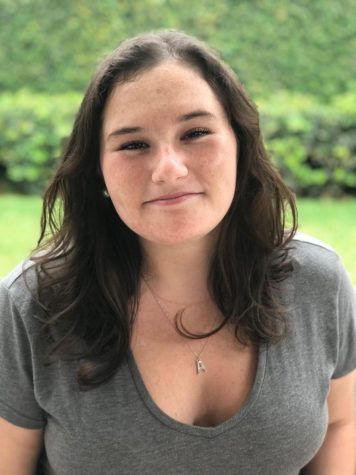 Alexia Castellon, Print Managing Editor
My name is Alexia Castellon. I'm a Mass Communication senior with a concentration in PR. I was born and raised in Nicaragua, and I am fluent in Spanish...