What's coming to Netflix in 2020?
April is nearly here and it's time for the monthly rotation of films and series on all of the streaming services. Netflix has a few well-known movies coming to their library. Here are a few of those films coming on April 1st.
The film, "2012", is an apocalyptic-disaster film released in 2009, based on the 2012 phenomenon from the Mesoamerican Calendar. The events of the film are truly horrific due to the catastrophic reality of nature. The film stars John Cusack, Chiwetel Ejiofor, Amanda Peet and Danny Glover, just to name a few.
"Legally Blonde" is another film coming to Netflix, featuring Reese Witherspoon. This rom0com film follows Witherspoon's character Elle Woods as she attempts to win over her ex-boyfriend by going to law school and obtaining a degree. Director and actress Mindy Kaling has announced that a third "Legally Blonde" film will be coming May of next year, so this would be a good watch before then.
"Leprechaun" is the 1993 horror-comedy featuring Warwick Davis as the titular character and Jennifer Anniston in her film debut. Although the film was originally heavily criticized by many upon its release, it still has a cult following. The film has spawned six sequels and a reboot since its release in 1993. It certainly is a fun watch, nevertheless. 
"Insidious" is another horror film coming to Netflix this spring. This film follows a couple and their son, whose body becomes a host for different entities. The film will make its tenth anniversary since its release on April 1st, so it is only appropriate to put it on a streaming platform. The film was directed by James Wan and written by Leigh Whannell, the same duo who produced "Saw."
"Friends with Benefits" is another rom-com film coming this April starring Mila Kunis and Justin Timberlake. The film follows the two friends as they start having intercourse, not believing that they will fall for each other. Whether they do or not will not be revealed here. The film is truly a must-see as it is laugh out loud funny at times. The cast make it all the more hilarious. 
As you can see, Netflix users have much to look forward to in terms of films coming this April. Which film are you looking forward to the most? Let us know in the comments below.
Leave a Comment
About the Writer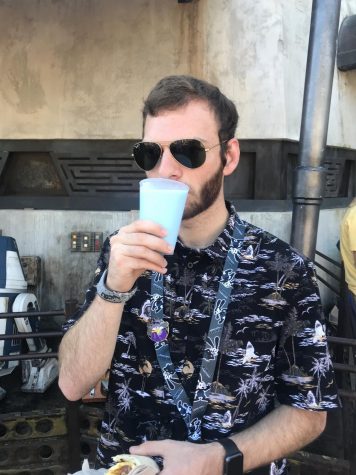 Owen Callais, Entertainment Editor
Hey, I'm Owen! I'm a senior English and Film major. I love to go hiking and watch movies.

Fun fact: My role models are Steve Irwin and Forrest Galante,...