Netflix's diverse screen
Netflix is being acclaimed for its increased diversity and inclusion in its movies and TV shows when it comes to gender and people of color. 
Since 2018, Netflix has been working to broaden its diversity within its employees including directors, cast members and actors. A report released by USC in February showed that Netflix has increased its representation on and off camera in over 180 movies and 126 TV shows. 
The detailed report compared Netflix to the broader entertainment industry. In which Netflix surpassed others by having an increasing amount of female leading roles and female directors, as well as placing culturally diverse actors in leading roles. 
Not only has Netflix increased its diversity on and off camera, but also the number of real issues being addressed in their screenwriting. Movies like "Moxie" and the TV shows "Ginny and Georgia" are straight-up addressing social issues like women empowerment and racism. 
In addition to that, Netflix has been trying to increase the presence of cultural diversity on-screen. They are coming up with movies like "Yes Day," and the "To all the Boys" trilogy where ethnically and racially mixed families are portrayed on screen. 
If you want to see more diversity and real-life issues on-screen, here's a list of movies and TV shows that you can enjoy: 
On My Block 

Moxie 

Ginny and Georgia 

Yes Day 

Always be my maybe 

Jane the Virgin 

Dear White People 

Ali Wong: Hard Knock Wife (This one is hilarious)

Self Made: Inspired by the life of Madame C.J Walker

Homecoming 

Sex Education

Our Planet

Someone Great

Mi Amigo Alexis 
Leave a Comment
About the Writer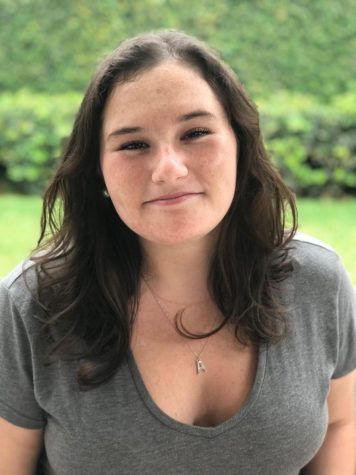 Alexia Castellon, Print Managing Editor
My name is Alexia Castellon. I'm a Mass Communication senior with a concentration in PR. I was born and raised in Nicaragua, and I am fluent in Spanish...