Live music and where to find it
Live music is something that we have been missing out on for over a year now. The COVID-19 pandemic has forced many music venues and places that offered live entertainment to close temporarily or offer limited space to follow particular guidelines. 
Now that regulations are starting to loosen up due to the increase in vaccinations, many locations are beginning to open up again. With the reopening of many locations in the Houma-Thibodaux area, here are a few places to enjoy the live music again.
Big Mike's BBQ Smokehouse offers their live music in an outdoor area. Their barbecue is absolutely phenomenal. What better way to enjoy a nice plate of barbecue than to sit and listen to amazing live music. Big Mike's is located on Laura Drive in Thibodaux.
La Carreta is another restaurant that offers live music as well. Here, you can enjoy live music as you dive into delicious Mexican style food. The live music varies from different genres, they even offered Irish music for St. Patrick's Day. La Carreta is located on St. Charles St. in Houma.
Music Cove is a nice little music venue located along Howard Ave in Houma. They play a variety of different genres, ranging from country, to blues, swamp pop and classic rock. They also have activities like darts, poker machines and pool tables.
Billy's Tavern is a nice little bar on St. Mary Street in Thibodaux. Billy's Tavern also offers live music options every week. The bands often play on the outdoor patio. Not only do they offer great entertainment, but also great food and beverages. This is definitely a place to check out.
As you can see, live music isn't going away anytime soon. There are plenty of places here to dine and listen to fantastic music. 
Leave a Comment
About the Contributor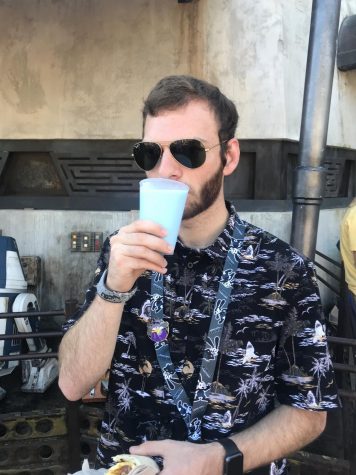 Owen Callais, Entertainment Editor
Hey, I'm Owen! I'm a senior English and Film major. I love to go hiking and watch movies.

Fun fact: My role models are Steve Irwin and Forrest Galante,...