Games to look forward to in 2021
With the recent releases of the PlayStation 5 and the Xbox Series X, it was only a matter of time before there would be new games to play on said consoles. These consoles are said to be the best and have better graphics than the games before. Some of these newer games are highly anticipated among the gaming community. Here are the newly anticipated games releasing later this year.
Gotham Knights is set to be an open world game based in Gotham City following Batman's death. Players will follow his former partners in crime: Batgirl, Red Hood, Nightwing and Robin. Each character will be playable as they fight against the secret criminal society, the Court of Owls. There is no confirmed release date as of now.
Halo Infinite is the newest installment of the Halo franchise. It is a sequel to Halo 5: Guardians. Reportedly, the protagonist, Master Chief will have more of a central role than the previous installment. Halo Infinite is set to release exclusively for Xbox and will release later this year.
Far Cry 6 is an upcoming shooter game and takes place on the fictional Caribbean island of Yara. It is said to be the largest setting in a Far Cry game yet. Giancarlo Esposito plays a role as a fascist dictator, Antón Castillo. The player takes the role as the protagonist who tries to free Yara from Castillo. The game is set to release during the middle of the year with no set release date.
Ratchet & Clank: Rift Apart is a continuation from its predecessor Ratchet & Clank: Into the Nexus. Although, it has been said that this game could stand on its own and will be appealing for new players. The game follows the titular protagonists as they travel through the multiverse. The game will be released exclusively for PlayStation 5 and is set to release June 11, 2021.
God of War: Ragnarok is the sequel to its 2018 predecessor, God of War. Not much is known about the game, other than it will continue to follow the series' protagonist, Kratos and the events of Ragnarok will be initiated somehow. The game is set to release later this year exclusively on PlayStation 5.
It is apparent that the gaming community has a lot to look forward to this year in terms of new content. What are you most excited for? Let us know in the comments below.
Leave a Comment
About the Contributor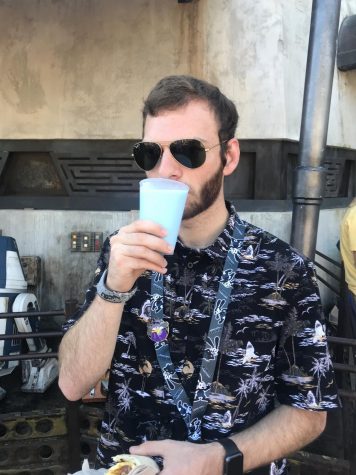 Owen Callais, Entertainment Editor
Hey, I'm Owen! I'm a senior English and Film major. I love to go hiking and watch movies.

Fun fact: My role models are Steve Irwin and Forrest Galante,...