Nicholls to issue second round of CARES Act funds
In an email dispensed on Mar. 15, it was announced that Nicholls was permitted to grant some students additional financial assistance through the CARES Act 2.
Director of Communications Jerad David provided more information on this news, explaining what the CARES Act is, and what this means for Nicholls students who are eligible. 
He began by explaining that the CARES Act serves as a direct response to the Covid-19 pandemic, and it is designed to help those who may have been negatively impacted. For example, he stated that the university has had to expend a certain amount of money in order to prepare campus, and make sure that everyone is safe. 
"So, the federal government is attempting to help the American people out that way," David said. 
Further elaborating the process of this government aid, David referenced the first CARES Act distribution to students, dating back to the beginning of last year. 
"That was a part of Nicholls getting 'x' amount of dollars, with the stipulation being that 50 percent of that money had to go directly into students' hands. Then, there were certain stipulations that the federal government spelled out: which students applied or qualified, rather, for that money," David said. 
He explained that the exceptions were typically if a student had not filled out their Free Application for Federal Student Aid (FAFSA) form, and International Students.
David stated that though these exceptions are still in place for the CARES Act 2, the government has slightly expanded some of the qualifications.
David named Nicholls online students as an example of this. He stated that the first time around, these online students were not granted assistance because they were already fully virtual, and were not considered as needing to adjust. 
Though most traditional Nicholls students often take online courses in addition, David explained that the fact that they follow completely different course schedules and are enrolled specifically as Nicholls Online students sets them apart. 
"Now, this time around, those students are qualifying," David said. 
In addition, David gave a rough estimate of 4,860 students who were eligible for CARES Act 2. He also said that this second disbursement will allow students to use the money to pay towards any remaining balances they have with the university. 
With this, David also mentioned that the University was also allowed to use its share of this money to offset some of the expenses incurred in making the adjustment to the pandemic. 
"We were able to use the university's portion of the money to make our budget whole again," David said. 
The second CARES act disbursement is expected to be issued out to students starting on March 31, 2021. 
Leave a Comment
About the Writer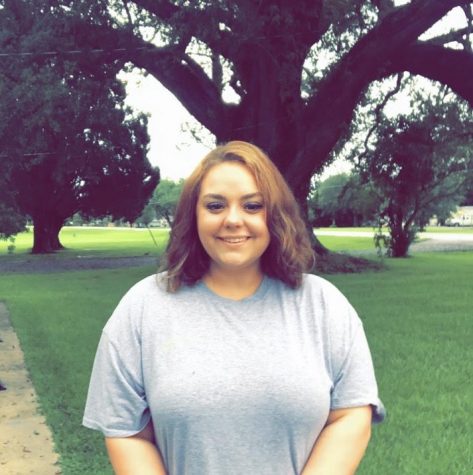 Haley Landry, News Editor
Fun Facts:

Traveling to Greece is fairly high on my bucket list.
If I were a Starbucks flavor, I'd be a white chocolate mocha—mainly because...