St. Patrick's Day Celebrations Around The World
St. Patrick's Day is just around the corner, and the world is getting ready to celebrate. Every country celebrates the holiday in its own, unique way. Some countries have parades, festivals, parties, etc. Here are a few different ways the world celebrates St. Patrick's Day.
It is important to note that St. Patrick's Day is the feast day of Saint Patrick, which is on the date he died, March 17. Saint Patrick was the patron saint of Ireland and brought Christianity there. Because his feast day was during the Lenten season of the Liturgical Year, restrictions such as eating meat and drinking alcohol were lifted for the day. 
Shamrocks are associated with the holiday due to St. Patrick comparing the three leaves to the Holy Trinity. Due to this history, many Irish people observe the holiday as a ceremonial day of prayer. In Dublin, there is a five-day festival where parades take place to celebrate. The holiday is used as a major tourist attraction for those that wish to visit Ireland during this time.
Other countries, like Russia, Japan and South Korea also celebrate St. Patrick's Day in their own way. These countries typically celebrate with parades that have floats, horsemen and musicians. St. Patrick's Day is also popular in the northeastern United States where many Irish immigrants settled. 
The United States also has parades and festivals full of green and drinking activities. There is one unique event that our country does nearly every year in Chicago, Illinois. In Chicago, the city dyes their fountains and river green for the day. It is truly a spectacle to see. 
St. Patrick's Day is one of my favorite holidays due to its cultural significance. While there aren't any ways to celebrate with parades or festivals this year, I celebrate by drinking St. Patrick's Day beverages from local fast food joints, wearing green and playing Irish music for most of the day, which includes Irish jigs and sea shanties.
Do you celebrate St. Patrick's Day? If so, let us know how in the comments below. Have a happy St. Patrick's Day, everyone!
Leave a Comment
About the Contributor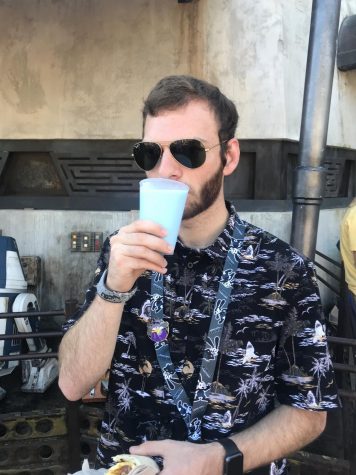 Owen Callais, Multimedia Journalist
Hey, I'm Owen! I'm a senior English and Film major. I love to go hiking and watch movies.

Fun fact: My role models are Steve Irwin and Forrest Galante,...