Opinion: The Best Chocolate & Mint Cookies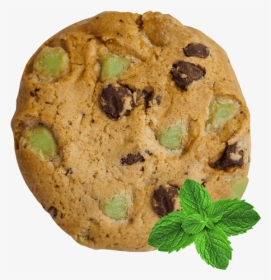 It is Girl Scout cookie sale season and as a mint & chocolate cookie lover, I decided to do a little research and rate the most common brands of cookies!
I asked around campus which brand of chocolate mint cookies people ate. The most common ones are: Girl Scouts Thin Mints, Oreo Thins Mint Flavor Creme and Keebler Grasshopper Mint & Fudge. After that, I put together a team of cookie enthusiasts and we rated the cookies on a scale of 1-5 based on taste, texture, appearance and overall cookie experience. 
Keebler Grasshopper Mint & Fudge 
These cookies are chocolate wafers covered in Keebler's mint and chocolate fudge. The cookie serving size is four cookies and they add up to 150 calories. A serving of Keebler Mint & Fudge cookies contains 12 grams of sugar, seven grams total fat and one gram of protein. 
Based on our rating these cookies received an average of 3.25 for taste, 2.75 for texture and a 3 for appearance. The cookie enthusiast described the cookie as being a little too hard, crumbly and dry. 
Oreo Thins: Mint Flavor Creme
These cookies are a slightly thinner version of your typical Oreo sandwich cookies making them "thin & crispy," filled with a mint flavor creme. A serving of these cookies consists of four cookies adding up to 140 calories which contains a total of 12 grams of sugar, two grams of fat and one gram of protein. 
According to our cookie enthusiasts, these cookies deserved a rating of 2.75 for taste, 3 for texture and a 4 for appearance. These cookies were held to a high expectation by our enthusiasts because well, who doesn't love Oreos? However, when the cookie tasting part came, they felt the difference between your original flavor and the mint creme. In this case, the cookies have a strong chocolate flavor with a hint of a mint aftertaste. 
Girl Scouts: Thin Mints
The Girl Scouts Thin Mints made their debut in 1959. Since then they have been the most popular flavor ever sold. These are crispy chocolate wafers dipped in a mint fudge coating. A serving of these is four cookies which add up to 160 calories, containing 10 grams of sugar, seven grams of fat and one gram of protein. 
The results of the survey for these cookies were no surprise and even though the participants were not aware of the cookie brand at the moment, these received the highest rating. Girl Scouts thin Mints received a 4.25 for taste, 3.25 for texture and a 3 for appearance. They said the appearance of the cookie is no comparison to the taste. At first, you see the cookie and it just looks like a normal black cookie, but once you taste it… the ratio of chocolate and mint made all the difference! 
The cookie enthusiasts collectively picked Girl Scouts Thin Mints as the winner and overall best chocolate mint cookie. So while they're still around make sure you get some in stock!!
A tip to better enjoy chocolate mint cookies is to stick them in the freezer and eat them cold. Try it and let us know what you think!!
Leave a Comment
About the Contributor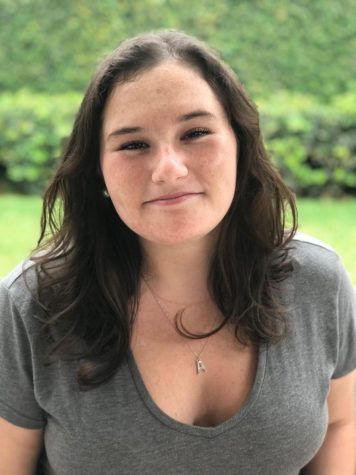 Alexia Castellon, Print Managing Editor
My name is Alexia Castellon. I'm a Mass Communication senior with a concentration in PR. I was born and raised in Nicaragua, and I am fluent in Spanish...