SGA discusses a new motion, COVID-19 testing and sporting events
The Student Government Association's weekly meeting consisted of guest speakers and the passing of a new motion. 
The first guest speaker was University President Jay Clune. Clune discussed the home football games and tickets. The next home game isn't until March 27, until then, the Colonels will be playing at away games.  
Clune encourages students and organizations to continue getting COVID-19 tests and to wear their masks when attending sporting events. 
"We only have two more home games. We certainly don't want to break out resulting from one of those. There's so much excitement around football. They're doing very well, let's keep it a very positive thing," Clune said. 
Clune said they had to turn away 250 fans at the football game due to social distancing guidelines. He said they even tried splitting up the amount of people on both sides.
He also mentioned the renovations behind Talbot Hall are still ongoing, and he mentioned the probability of putting benches in the big green space by the library. 
The second guest speaker was John Schwarts from the veterans affairs department. Schwarts works for an organization called LaVetcor. 
"I'm here to help any veteran students with benefits, any issues they have with classes, scheduling anything they have, I am here to help them with. I am also here to help other students, so if any student does need, if I can help them, I am always here to help," Schwarts said. 
He said he plans to go into the airforce after he graduates like his dad did, so he can help students through some of those things. His office is located in Shavier and said the best way to contact him is through email. 
The third person who spoke briefly was Vice President and Dean of Students for Student Affairs Michele Caruso. Caruso spoke of intramurals and getting tested even though someone may have already gotten the vaccine. 
"You would still in fact have to get tested because once you're immunized or have both shots of the vaccine, you still could carry the virus even though you yourself might not get sick," Caruso said. 
SGA President Ethan Naquin then gave his report. He reminded the senate that the UL system day at the capital is set for April 14, however, it will be virtual. 
SGA Public Relations Director Megan Rousse was next in giving her report. Rousse said the next ticket giveaway won't be until the end of March. She said they will continue with the St. Patrick's day giveaway shirts next Monday from 10:40 a.m to 12:50 p.m.
The meeting was adjourned after university committee reports. SGA will not have a meeting next Monday due to midterms.
About the Writer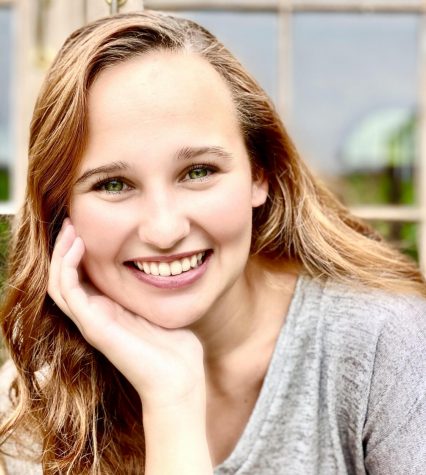 Jade Williams, Editor in Chief
Fun Facts:

9/10 times I'm wearing a sweater
If I could interview anyone, it would be Charles Manson
If I were a starbucks flavor i'd be...